Whether you're in the beginning stages of starting a business or you've been at it for a while, you know how important it is to facilitate smooth and effective communications with customers. Customer relationship management (CRM) tools make keeping in touch and developing a loyal customer base easier. However, knowing which CRM tools are best for startups can be challenging for new business owners who may not yet need an enterprise-level solution.
Listen and Subscribe to the podcast | Watch and Subscribe to the Video Interview on YouTube
Choosing a tool that can scale with you is the best way to make the most of a CRM solution, and that's what Salesforce Starter aims to do. Recently launched by Salesforce to support small businesses, Salesforce Starter is an all-in-one CRM app combining sales, service, and marketing capabilities.
Recently, Ramon Ray had the opportunity to explore the world of Salesforce Starter with Kris Billmaier, the Senior Vice President and General Manager of the self-service and growth team at Salesforce. This article offers key takeaways on how a CRM tool like Salesforce Starter can help small businesses better manage customer relationships, centralize data, and grow more efficiently.
The Genesis of Salesforce Starter
Launched in April 2023 and now available globally, Salesforce Starter amalgamates sales, service, and marketing functionalities under one roof. The product represents the first time Salesforce has bundled these components into one comprehensive solution, underscoring the platform's commitment to simplifying and streamlining the CRM experience.
The transition to a CRM can be daunting for customers coming off spreadsheets. Salesforce recognized the need for a product that's not only powerful but also simple to set up. With Salesforce Starter, businesses can access a 30-day free trial to explore its capabilities risk-free and get up and running quickly.
Benefits of Salesforce Starter
Digitization of contacts: Salesforce Starter caters to small businesses transitioning from manual processes, such as spreadsheet management and project tracking, to a more robust solution that facilitates self-service and CRM functionalities. The focus is on businesses aiming for rapid growth or those intent on maintaining their operations within the Salesforce Starter ecosystem.
Single source of truth: The platform offers a holistic view across different categories. The contact remains at the forefront, from sales to customer service to marketing. This unified approach ensures consistency and a holistic understanding of customer interactions and engagement opportunities.
Artificial intelligence (AI): Salesforce Starter incorporates AI to enhance efficiency. Users can connect and sync with Google or Microsoft, pulling in contacts and streamlining data management. Knowledge management attached to cases further enhances the user experience, facilitating informed decision-making.
User centricity: Billmaier emphasizes that the platform is designed for users, not just certified administrators. The three-click signup process ensures a quick start, and there's no setup required within the product itself. A built-in guidance center assists users in determining their next steps, providing a roadmap for success.
Continued learning: Trailhead, Salesforce's online learning platform, is built into the platform to allow users to deepen their understanding of the product.
While Salesforce Starter enables quick starts, Billmaier acknowledges that businesses may eventually outgrow its capabilities. Salesforce's higher-tier offerings come into play for businesses seeking advanced functionality such as forecasting, quoting, and customization. These higher-tier solutions cater to all use cases, supporting businesses as they evolve and grow so they can scale up on Salesforce without finding a new CRM.
10 Things to Look For in a CRM
If you're considering a CRM tool like Salesforce Starter, you'll need to know what you're looking for in a CRM solution — especially if you've never used one. Below are 10 essential capabilities you'll need.
1. User-friendly interface: A CRM should have an intuitive and user-friendly interface to facilitate easy adoption across the organization. Look for platforms that prioritize a seamless user experience, minimizing the learning curve for your team.
2. Customization and scalability: Businesses evolve, and so should your CRM. Ensure the CRM solution allows for customization to adapt to your unique needs. Scalability is equally crucial; your CRM should grow with your business.
3. Integrations: Opt for a CRM that integrates with other essential tools your business uses, ensuring workflow efficiency across email platforms, project management tools, and communication apps.
4. Automation: Automation and AI features can streamline repetitive tasks, saving time and reducing manual errors. Look for CRM solutions that automate processes like lead nurturing, email campaigns, and data updates.
5. Comprehensive customer view: Ensure the CRM consolidates data from sales, service, and marketing, providing a comprehensive customer profile. This single source of truth empowers teams to know what steps to take next depending on where the customer is in the customer journey.
6. Mobile accessibility: A CRM with a mobile app allows your team to stay connected, update information, and manage tasks on the go.
7. Reporting and analytics: Look for CRM solutions that offer various reporting options and customizable analytics dashboards, helping you identify trends and make informed decisions.
8. Training and support: A CRM provider should offer comprehensive training materials, tutorials, and customer support to ensure your team can maximize the potential of the CRM.
9. Transparent pricing: Look for pricing models that are easy to understand and that align with your budget and business size. Consider the total cost of ownership, including any additional fees for integrations or advanced features.
10. User feedback and reviews: Leverage user reviews and testimonials to gauge the real-world experiences of businesses like yours. Look up CRM solutions on Capterra, G2, and other review platforms for insights into the usability, effectiveness, and challenges associated with a particular CRM solution.
Discover the Power of a CRM for Your Business
Whether you opt for Salesforce Starter or an alternative, aligning the CRM with your business needs ensures you can gain the most value from a solution. The invitation is clear for small businesses experiencing data complexities or grappling with disconnected systems: Give Salesforce Starter a try and see what it can do for your business.
Sign up for a 30-day trial or watch a demo to learn more about Salesforce Starter. You can also read user reviews on TrustRadius to learn how the product is working for small businesses like yours.
Related articles:
Don't Start Small When Starting Your First Business(Opens in a new browser tab)
Customer Operations Are Beter with CRM Says Survey(Opens in a new browser tab)
We are sorry that this post was not useful for you!
Let us improve this post!
Tell us how we can improve this post?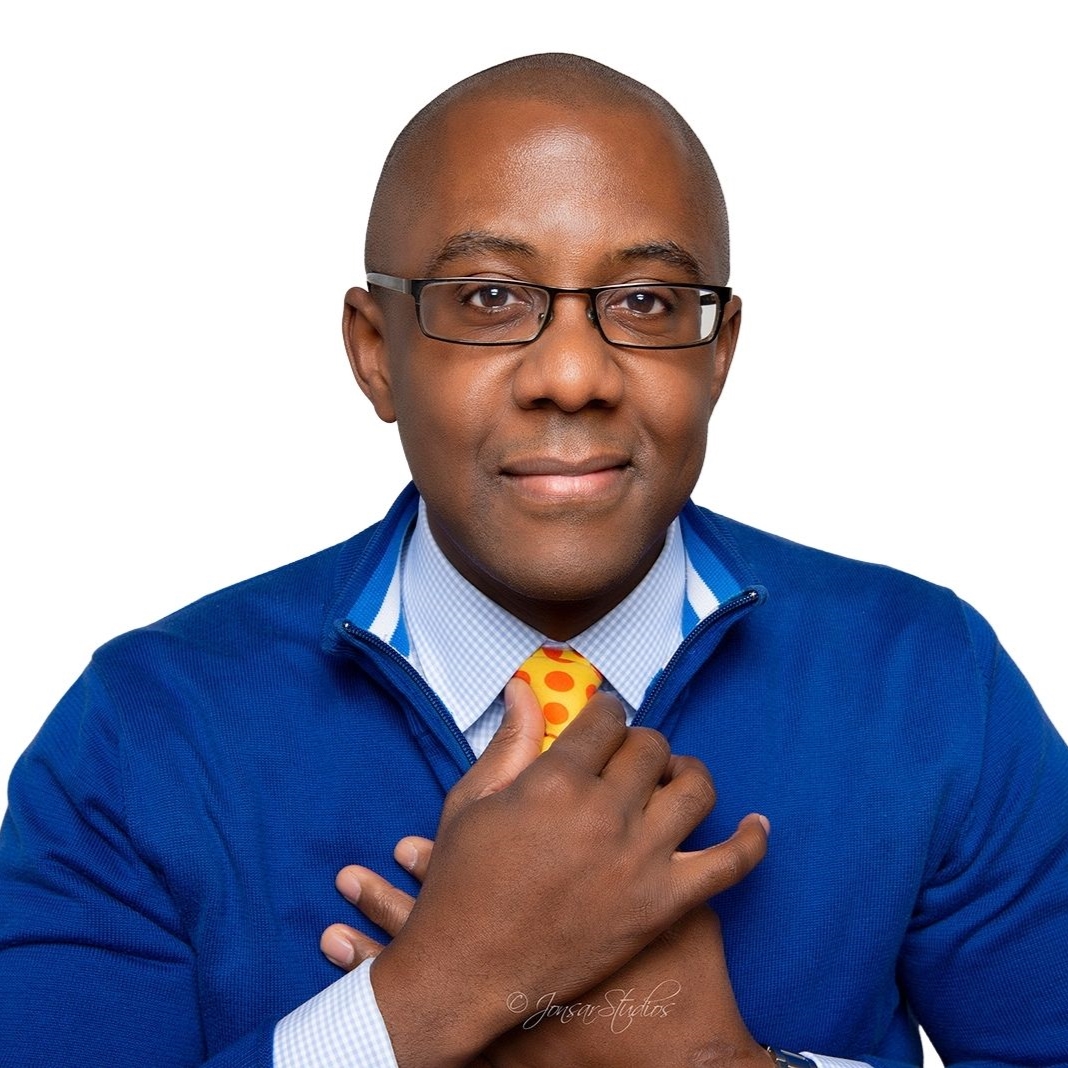 Ramon Ray is unapologetically positive. He's the publisher of Breakfast with Champions BWCDaily.com and ZoneofGenius.com Ramon's an expert in personal branding and founded Celebrity CEO™ focused on personal branding. He's a serial entrepreneur who's started 5 companies and sold three of them. Get to know him better at RamonRay.com