About Us
We help small business owners LIVE LIFE FULFILLED.
For many years I thought personal development, what I used to call "woo-woo", was not so important.
I thought it was for "weird" people.
However over the past several months I've been around some super smart people who have helped me grow as a person.  
Much of this is thanks to Breakfast with Champions Club on Clubhouse.
Concepts such as "who loses if I don't win" (from Danelle Delgado) and more.
I'm now a firm believer in the practice of personal development and its related themes.
Some of this means working with a therapist, healing childhood hurts and more.
Understand, I've always been a relatively healthy person, a kind person and more.
My faith in God is strong.
However, the professional practice of personal development is now something I believe in.
Hence ZoneofGenius.com is my attempt to curate the "best of personal" development to the world.
I'm a firm believer that if you can live in your "Zone of Genius" you'll enjoy life better.
What does it mean to live in your Zone of Genius?
Well it means to be in your professional or serving your community by leveraging your skills and enjoying it.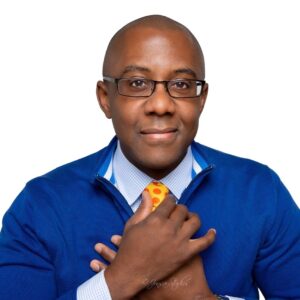 Ramon Ray, publisher, ZoneofGenius.com
Ramon is unapologetically positive. He's a 5x serial entrepreneur who has sold 3 companies and published 5 books. Ramon is an in-demand motivational speaker, small business expert and event host.
Learn more about Ramon at RamonRay.com