Communicating effectively with your team members and customers is critical to the success of your business. It's also an increasingly difficult challenge. The rise in remote teams, field employees and team members on-the-go makes it harder for employees to communicate effectively with each other. The number of ways customers can contact your business has also increased.
Technology has come to the rescue by providing tools for effective communication with team members, customers and others. Unfortunately, you're likely wasting more time bouncing through communication channels than actually using them.
Here are five crucial communication tools that SMBs need to increase customer engagement, boost productivity and reach customer satisfaction, and one solution to streamline efforts.
Email
There's a reason businesses lean on email. In fact, email is the most used communication channel by small businesses, with 79% of companies utilizing it. Email has become a critical part of marketing plans for businesses everywhere. Aside from the cost-effectiveness, communicating through email means you also have a clear electronic paper trail. This means less confusion and more legal protection. Scheduling emails are also a great way to increase productivity so you interact more with customers.
Related: Email Marketing Doesn't Have to Be Scary Says Mailchimp Exec
Virtual Phone Service
Virtual phone service, also known as Voice over Internet Protocol (VoIP), is an alternative service to a traditional landline for your main business number. VoIP services are a popular choice for small businesses today, as they are less expensive and easier to install than traditional landline services.
VoIP also offers many advanced features built into its cloud-based service. With remote teams, teams in the field, and employees on-the-go, the two most important features you can utilize are call forwarding and call routing.
Two-way Text Messaging
53% of millennials say they prefer text messaging over picking up the phone. But, text messaging shouldn't just be a one-way street. Texting from "no-reply" numbers alienates your customers. By offering two-way text messaging, you're providing them with an easy and reliable way to respond, which makes all the difference with text message marketing. In order to connect and communicate with customers of all generations, SMBs need to lean into two-way texting.
Social Media Direct Messaging
Social media direct messaging for small businesses refers to your business's ability to have a private conversation with a customer inside a specific social media messaging platform, such as Facebook Messenger and Instagram Messenger. If you're looking to enhance your customer experience, using social media direct messaging is ideal. By enabling customers to get in touch with you directly to help them quickly answer questions, you show your business cares. Not to mention, you're giving them a more personalized and private way to communicate by going beyond emails and phone calls.
Live Chat
Live chat is a way for customers to get immediate assistance via an instant messaging platform on a company's website. When customers are browsing your website and they have a question, your business's ability to answer that question could be the difference between solidifying a new client or not. The most common use for live chat is for customer service – and customers like it. In fact, according to reports, 42% of customers prefer live chat over other customer service options. Live chat is an excellent addition to your marketing toolbox, too.
Solution: Internal Communication Tool
Business success hinges on effective communication. Customers have the option of calling, emailing, texting and direct messaging your business on social media whenever they have a concern. Imagine what your team could do with that extra time once you implemented a centralized inbox. A consolidated inbox is a single online hub that contains messages from all the places customers communicate with you, and its usefulness will save you more than just time.
That's why small business management platform Thryv launched Thryv Command Center, a free and first-of-its-kind central communications hub built specifically for small businesses. Thryv Command Center is a centralized inbox that combines all of the most popular small business communication channels—from email to text to phone to video and more—into a single, linear conversation.

The seamless and customizable offering dramatically simplifies and centralizes communication and collaboration for small businesses and their customers. With research showing that nearly one quarter (17%) of consumers will switch to a competitor after only one bad experience, Thryv Command Center is a small business owner's easy-to-use communication platform to facilitate streamlined conversations with customers, and what every SMB needs to succeed.
Related articles:
How to Convince Your Clients That You Have the Solution for Them
Voice and Video Chat are Coming to Twitter – Good or Bad News
How To Develop Relationships Not Transactions
How To Improve Customer Experience With Online Marketing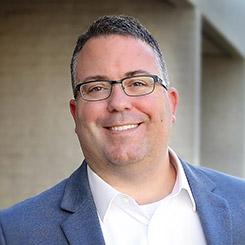 Ryan Cantor, Chief Product Officer, leads the Thryv product and engineering teams and is responsible for the vision and execution of platform improvements and enhancements in alignment with corporate strategy.