Before Malone Unlocked Her Potential | The SHINE Formula – Stop Settling – Heal Internally – Ignite Your Passion – Network With Winners – Empower Others | Final Thoughts
Havilah Malone is a motivational speaker, an actress, and a three-time best-selling author. Yet she is so much more, especially to the people whose lives she has positively impacted.
"My purpose on this planet is to be a catalyst for positive change in over 2 billion people's lives," she says. "I'm here to be proof of what's possible in life and to help others do the same."
Malone's way of helping is through sharing tools to inspire people to take back their power or go after their dreams. And she speaks from experience.
In a recent interview, I had a chance to delve into Malone's journey. You can watch the video below or keep reading to get the gist of our conversation.
Lessons Learned — Before Malone Unlocked Her Potential
Malone had to overcome self-limiting beliefs and the trauma of childhood sexual abuse before getting to where she is today. She shrank from the spotlight, working at Fox News instead of pursuing her passions in the entertainment field.
Still, Malone was busy learning all aspects of behind-the-scenes TV work — knowledge that served her well in life.
"Even when you're not on your path, you really are on your path," she explains, "because you're getting lessons along the way that is necessary for you to excel."
Her journey ultimately took her to a Tony Robbins event called UPW, or Unleash the Power Within.
There, Oprah walked on fire and experienced tremendous breakthroughs. Malone thought, "One day, I'm going there. One day, I'm gonna walk on fire."
It was nine months to the day when Malone was at UPW walking on fire, having her breakthroughs, and unlocking her potential.
What It Means To Use The SHINE Formula
Malone's journey taught her she had to do the inner work to heal and go after what she wanted, at the level she wanted.
She offers the "SHINE" formula for anyone struggling on their journey:
1. Stop Settling
It's not normal to live in pain or to not live life fulfilled. On a soul level, you know there is something more. You just have to be willing to do the work to get it.
2. Heal Internally
There is nothing outside of you that is stopping you from stepping into your power. Universal laws like the Law of Attraction and the Law of Cause and Effect are at play. It's up to us to tap into them.
3. Ignite Your Passion
Go into silence, in that quiet place within, and ask, "What do I really want?" Write it down and put it out in the universe, and "stuff starts to happen," Malone says.
Why is this necessary? Because sometimes, the goal we think we have isn't actually ours. It's someone else's projected goal or vision.
But going into silence and deeply connecting with yourself will help unlock your dreams, goals, and passions. It's a scary process that involves confronting yourself and being completely honest.
4. Network With Winners
Surround yourself with people on the trajectory you want to be on. Being around that energy will fuel you and equip you with the tools and strategies you need to succeed.
Find people who are positive and will affirm you and your dreams. Don't be scared to put yourself out there and connect with others. Here are some networking questions to get you started on this quest.
5. Empower Others
Pay it forward. It's our responsibility to give what we have to others and share something we've learned. Do not hold in information, especially when it comes to how to live life fulfilled.
Final Thoughts
If you can follow this formula and apply it to your life, you can more easily navigate challenges, rejections, and day-to-day living.
"There is something that you have been called to," says Malone. "It's been that whisper in the back of your head that will not go away. And it's time for you to honor that, to allow that voice to get louder."
>>> Watch the full interview here.
Related:
---
Havilah Malone is a #1 Best Selling Author & Inspirational Speaker from New Orleans who graduated from college at nineteen years old.
She is the visionary leader of Proof of What's Possible, Inc., which specializes in personal & business development for leaders. Malone has been featured on Fox, NBC, CBS, Huffington Post, and more.
Havilah is a Master Certified Practitioner of NLP (neuro-linguistic programming) and a Certified Instructor for the Napoleon Hill Foundation. To get in touch with Malone, email ask@havilahmalone.com or contact her on social media via @havilahmalone.
We are sorry that this post was not useful for you!
Let us improve this post!
Tell us how we can improve this post?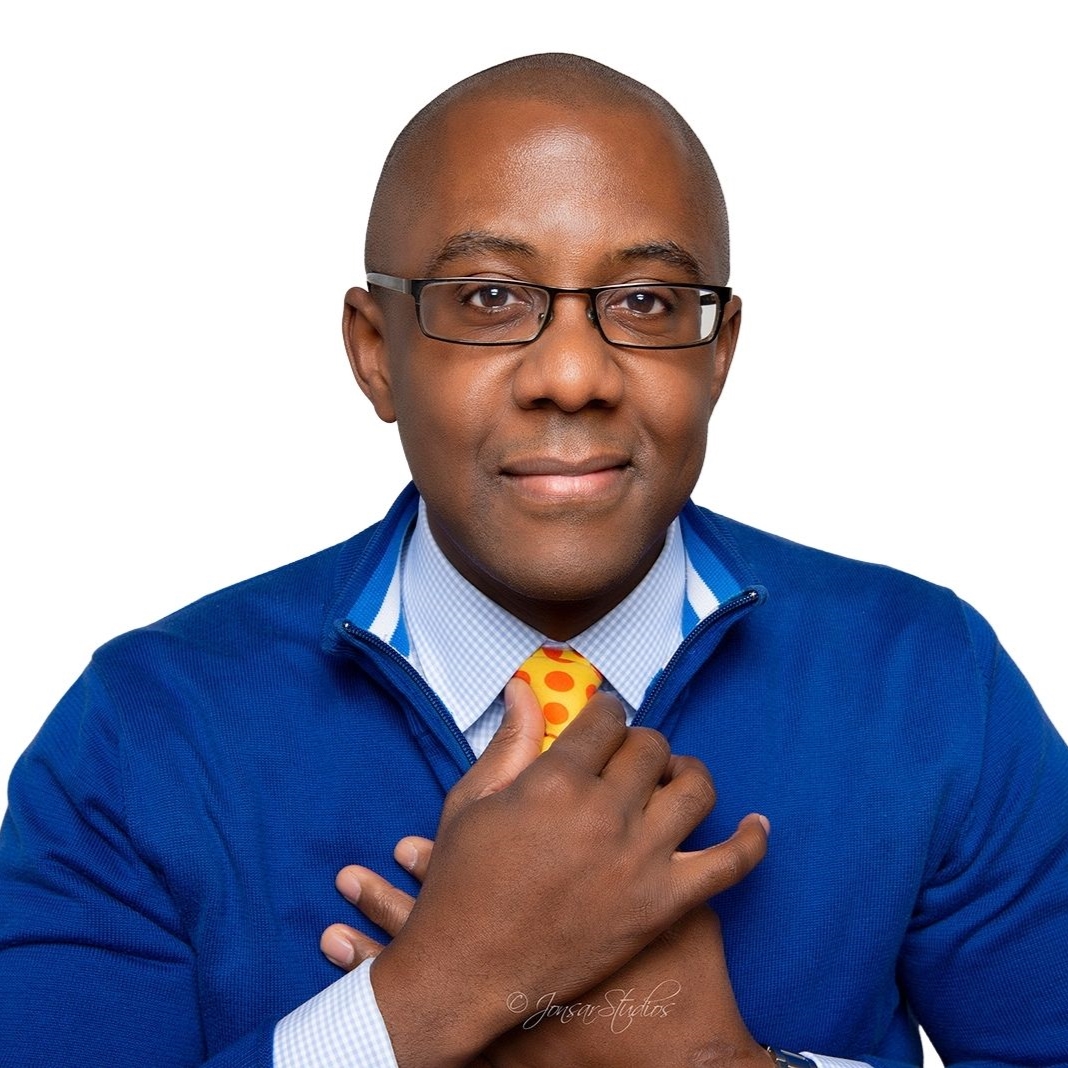 Ramon Ray is unapologetically positive. He's the publisher of Breakfast with Champions BWCDaily.com and ZoneofGenius.com Ramon's an expert in personal branding and founded Celebrity CEO™ focused on personal branding. He's a serial entrepreneur who's started 5 companies and sold three of them. Get to know him better at RamonRay.com