For the past several years I've used one brand of notebook computer, Zoom and Chrome web browser. These tools are powerful tools, used by millions of you.
However, over the past few days I've switched to 3 new tools and I'm loving it.
This article is about new tools, yes,
Microsoft Edge web browser
Chrome is used by millions of users and was birthed by Google, out of Mozilla's Firefox.
Microsoft's Internet Explorer was often the slower and clunkier web browser that those "in the know" didn't use. It was used by default in many companies, but rarely by choice.
However recently, Microsoft's Edge browser has been as good as or even better than Chrome.
Microsoft Edge is fast, secure and feature rich.
One of the biggest benefits to Microsoft Edge is the "discover button", a blue "B" button, which integrates your search with "AI".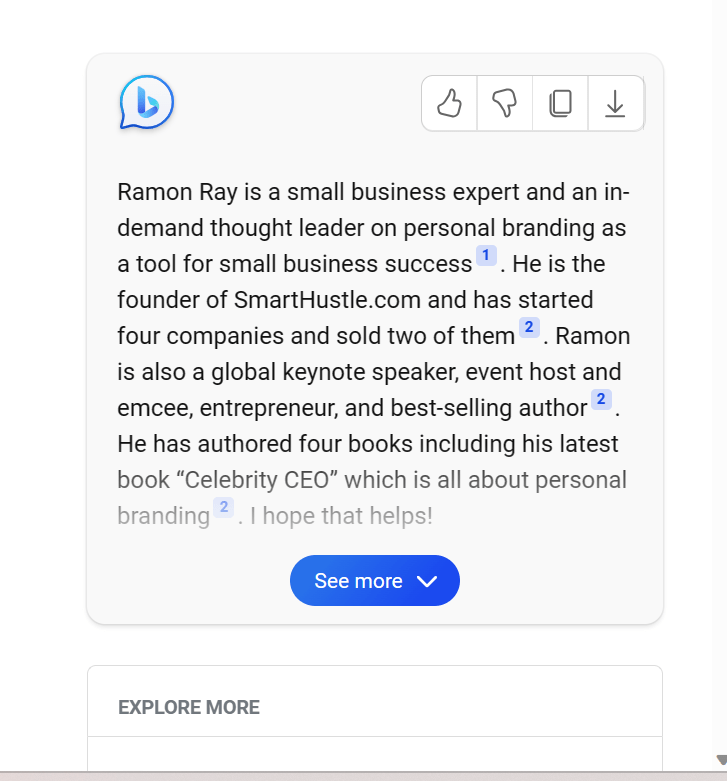 This new AI feature gives you more enhanced search results, similar to Chat GPT. I typed "who is Ramon Ray" into the Microsoft Edge Bing search bar. In addition to the regular search results that one would expect I got a paragraph of compiled results as well.
John Lawson, eComm AI Boss shared this tip with me and over 1,000 people at the Traffic, Sales and Profit conference.
According to Micreosoft, here's a summary of the benefits and features of Microsoft Edge.
Microsoft Edge browser offers several benefits such as faster performance, better security than Google Chrome for businesses on Windows 10, increased privacy with tracking prevention, smarter browsing with built-in learning and accessibility tools, sync across all devices, organize your research with Collections, work efficiently with vertical tabs, save time with smart copy, know if your passwords have been compromised on the dark web with Password Monitor, maintain truly private browsing and search with enhancements to InPrivate mode, immersive reader enables everyone to learn and benefit from the web. It also has a helpfully customizable home page, speed, Collections feature, built-in screenshot tool, stackable tabs, and progressive web app support are just a few of the browser's appealing features.
Zoho's Ulaa web browser, I've also been checking out. If you want to be hyper-secure, give it a look.
Riverside.FM
I've used Zoom for a long time. Due to some vied editing needs, I was looking for a different solution.
A friend of mine, Jess Todtfeld, suggested I ty Riverside.FM. It's a tool for recording video interviews and more. I've used Riverside many times, but only as a guest on someone else's show.
Riverside.FM has several cool options that I'm looking forward to using.
Zoom is great for traditional video conferences and webinars, as millions of us have been doing for years. However, with Riverside.FM there's added benefits
Better quality video on both sides – recorded locally
Full height video recording
Automatic video and audio recording
Built in video editing, using text
Make short form video clips
Built form mobile
and more
IBM Thinkpad X1
I was looking for a durable computer, that's light and thin, has long battery life and a good number of ports. Well the Thinkpad X1 I recently purchased is the notebook to consider. The battery life is easily 4 hours or more. It's light and yet feels strong. I'm very pleased with how easy it was to setup and start using my favorite applications.
Generally speaking, notebooks are boring, We don't think of them. However, when you're at work, in a plane, at the aiport, at a coffee shop. The tool you use is SO important. Long batter life and something light is what you want.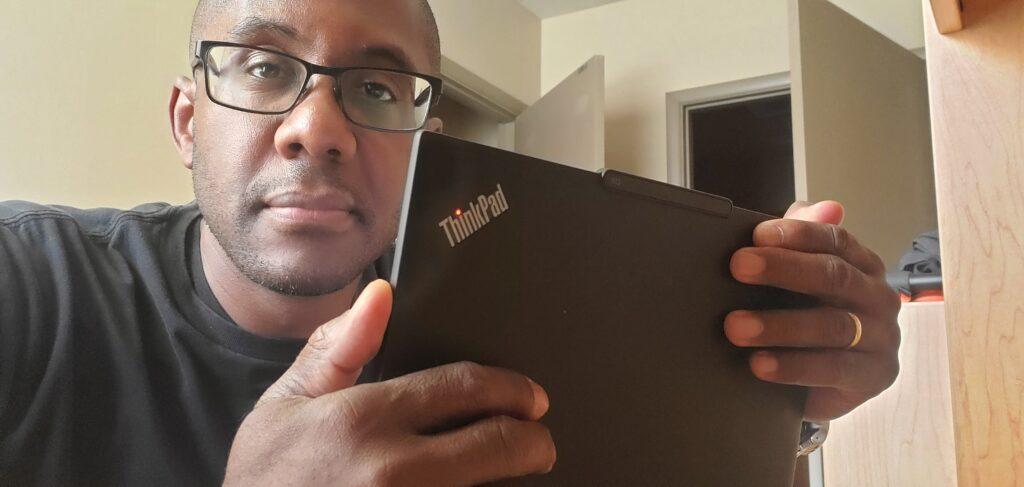 Related: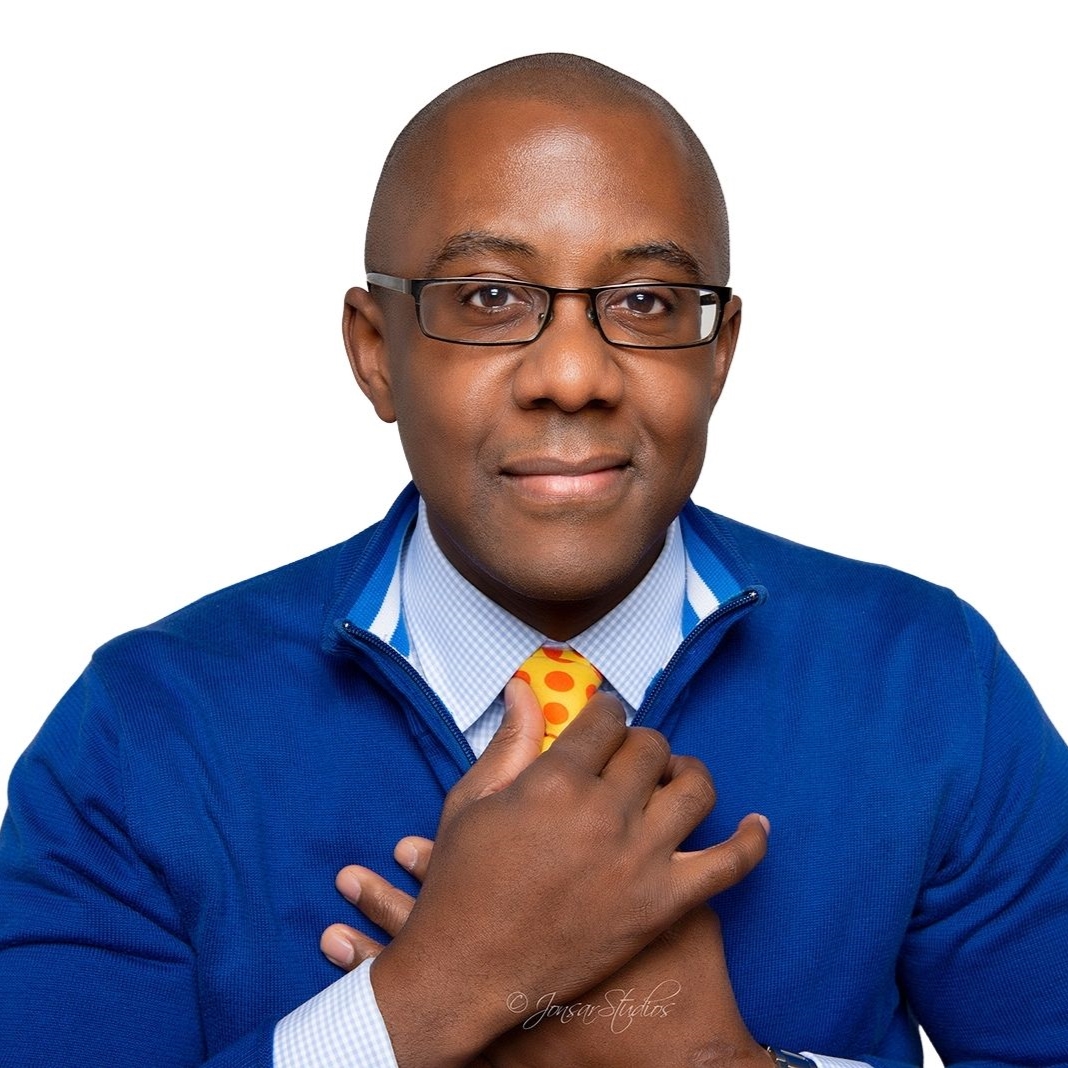 Ramon is an in-demand small business expert, who has started 5 companies and sold 3 companies. He's the publisher of ZoneofGenius.com and BWCDaly.com. Ramon is a motivational keynote speaker and event host. Check out his latest book, "Celebrity CEO", all about personal branding for entrepreneurs and small business owners. Get help from Ramon for your business at CelebrityCEO.com/coaching . Learn more about Ramon at RamonRay.com