You probably have a sellable skill but don't know how to monetize your content. The good news is that it doesn't matter what type of content you create; you can sell them. Whether you are a writer, musician, game creator, video creator, podcaster, or instructor, someone is willing to pay for your expertise and content. All you need to do is find the right platform.
This article explores various popular platforms where you can sell your product as a content creator or professional. No matter your niche, there's a suitable tool for you. Let's get started!
12 Platforms to Monetize Your Expertise and Content
Patreon
Patreon is a membership platform where YouTubers, podcasters, writers, gaming creators, musicians, and other content creators can monetize their content. With Patreon, you can design multiple membership tiers at different subscription fees for subscribers, known as "patrons."
It is a free platform for creators. You only get to give up a percentage of your earnings, depending on the plan you opt for. Lite charges 5%. The Pro plan charges 8%, while the Premium plan takes a 12% cut of your income plus a payment processing fee of 2.9% + $0.30 per transaction.
Pros of Patreon
It allows premium creators to offer exclusive merchandise to patrons.
There are multiple post types, making it suitable for various creator niches.
You can generate a monthly income from your fans.
Cons of Patreon
A little expensive, the fees can add up, especially for creators with a large number of patrons.
The platform is saturated
You can't export content initially published on Patreon.
Glow
Glow is a podcast monetization platform now owned by Libsyn. It is one of the biggest podcast-hosting platforms. Podcasters on Glow can monetize their exclusive content through subscription plans. Subscribers can listen on any podcast app. There is no need to download a new app.
After subscribing, listeners can become members, gaining access to premium content. Other benefits include:
Access to a private community
Courses
Members-only newsletters
Group coaching calls.
Signing up on Glow is free for podcasters. You will only be charged 55 cents per user every month. You will also be charged a payment processing fee of 2.9% + $0.30 per transaction.
To grow your subscribers, you can hone your craft by learning the tips and tricks to host a great podcast interview.
Pros of Glow
Listeners don't need to download new apps. They can listen from any podcast app.
You can create free trials and gift subscriptions for your listeners.
You can offer additional benefits and automate your workflow.
Cons of Glow
There is no 24/7 live support
Fees are expensive, especially for podcasters with small membership programs.
Absence of detailed analytics to track performance.
LaunchPass
If you are a creator on Slack or Discord, you can connect your server and create a private paid chat community on LaunchPass. A wide range of communities can benefit from LaunchPass, including finance and stock alerts, YouTubers, crypto and NFTs, sports, and podcasts.
LaunchPass offers a free basic plan and a premium plan at $29/month plus a 3.5% transaction fee. LaunchPass partners with Stripe; therefore, creators must connect Stripe to process payments.
Pros of LaunchPass
Launchpass offers a free plan.
Customer service offers 24/7 support to owners and members.
Access to an affiliate system and analytics and tracking codes for pro plan creators.
Cons of LaunchPass
Slack or Discord can shut down your chat community if it violates their terms of service.
Fanbase
Fanbase was built by Isaac Hayes III, the son of the famous singer Isaac Lee Hayes Jr. His drive was to create a platform where original creators, especially black ones, could directly profit from their content.
You can monetize content like blog posts, photos, live streams, and long-form videos in three ways.
Creators can charge the standard subscription fee for exclusive content at $4.99.
Users can unlock one post at a time for $1.
Followers can also donate money to their favorite creators through 'loves.' Each love is worth half a penny. Every creator gets 50% of their earnings.
Pros of Fanbase
Fanbase doesn't shadowban or suppress content.
Content migration from Instagram and TikTok.
Cons of Fanbase
Discoverability issues lead to a limited audience.
Udemy
Udemy is an online learning platform that gives millions of students access to thousands of online classes. So, no matter your niche, you can create your first course today and see your expertise. Paid courses on Udemy Marketplace usually earn you around 37 to 97% of the revenue.
Udemy Business is another opportunity for instructors to earn. It is a platform where leading organizations worldwide can access top-rated courses to teach employees.
Udemy also charges instructors a commission on each sale. This commission can be as high as 50%. If your course is in the Udemy Business content collection, you get a share of 25% of subscription instructors' revenue.
Each creator's percentage depends on the total minutes students consumed in your course that month.
Pros of Udemy
It provides user-friendly course creation guidelines and resources.
It gives access to student data and analytics.
It has a large audience of potential learners. Hence, instructors can reach a large number of people with their content.
Udemy gives instructors the flexibility to choose the pricing model that best suits their needs, including one-time fees or subscription models.
Cons
The competition is high.
It can be challenging for instructors to promote their courses on Udemy. Instructors also need to promote their courses outside of Udemy in order to attract students.
It offers low royalties, which means that instructors may not make a lot of money from their courses.
Related: Monetizing Your Skills: How Anyone Can Create an Online Course
Memberful
Memberful is a WordPress membership plugin where various content creators can sell memberships for podcasts, newsletters, courses, and communities.
Creators get fantastic tools, like referrals, coupons, gifts, and membership metrics, to drive revenue. You can create flexible subscription plans, like regular weekly, monthly, yearly plans, group subscriptions, and one-time payments.
Creators can get started on Memberful with either of the three available plans. The starter plan is free, plus a 10% transaction fee. The two paid plans are the Pro plan at $25/month and the Premium plan at $100/month, each with a 4.9% transaction fee.
Pros
Memberful is a very user-friendly platform.
It has a free plan.
It has a dedicated customer support team
Thousands of third-party apps are compatible with integration.
Cons
You can only remove Memberful branding at the premium plan.
Pricing can be a bit expensive for small businesses and startups.
It offers fewer features than its competition. Customization and integration features are limited.
Owwll
Owwll is a new platform that allows people to connect one-on-one with experts in different niches. With the push of a button, people can connect with an expert to seek advice or gain knowledge for a fee. These experts are called Owwlls.
You can apply to become an Owwll, and if your application gets approved, you must complete ten calls for $1 before you can set your personalized charge for calls. At the end of every call, experts on Owwll pay 20% of their call fee as a platform fee. Owwlls can also utilize the video feature to grow their followers.
Pros
Owwll is a relatively easy-to-use platform.
Experts get different badges based on how many calls they have taken
Owwlls can set working hours for one-on-one calls.
Cons
Owwlls can post no more than ten videos.
It is not as well-known as some other monetization platforms. Creators may have difficulty reaching a large audience.
Related: Owwll App Gets You Paid To Chat and Be an Expert
SuperCast
SuperCast enables podcasters to create customized subscription podcasts. The platform is easy to use and allows listeners to access your premium content from any app, including Spotify.
SuperCast offers exciting features like analytics and a subscription storefront for marketing. It also allows creators to manage multiple podcasts on a single dashboard.
Sign-up is free, but podcasters pay 59 cents per subscriber monthly, plus Stripe fees. There's also an option to create a custom pricing plan for networks and podcasters with large audiences.
Pros
Built-in AMA (Ask Me Anything) platform for better engagement.
You can launch a customizable storefront sales page.
Manage multiple podcasts in a single dashboard.
It offers flexibility in managing funds with Stripe.
It integrates well with many podcast players.
Cons
It is pretty expensive.
It is a relatively new platform, so its user base is not as large as some other monetization platforms.
Vimeo OTT
Vimeo is a popular video hosting site where creators post videos and create collections. You can make money directly through Vimeo OTT in the following ways:
Pay-per-view (PVV)
Transactional (TVOD)
Subscription VOD (SVOD)
Advertising VOD (AVOD)
PVV allows customers to purchase access to a single live video event or an on-demand collection of past live events. You can sell or rent your video products through TVOD. Finally, you can create a subscription product (SVOD) and add customers to it.
Vimeo charges $1 per customer monthly while they charge 10% plus a 50-cent transaction fee for TVOD.
Pros
It offers video analytics tools.
You can upload videos from any device or cloud.
Plans include flexible bandwidth, so there are no extra charges.
Cons
Vimeo OTT doesn't support audio streaming
It can be expensive, especially for businesses with large video libraries or high traffic volumes.
No 100% customization
Medium
Medium is a place for anyone to share stories and write-ups. For writers, it can also be a platform to make money from your content.
There are currently two ways for writers to monetize their content on Medium.
The Medium Partner Program
Referral program
In the Medium Partner Program. Medium calculates writer's earnings under this program mainly on time spent reading and listening. Usually, there are requirements for joining the program.
For the referral program, all you need to do is compel your audience to follow your referral link to become a Medium member. When they do so, you get half the membership fee for every conversion via your link. You keep earning as long as the reader remains a Medium member. How cool!
Pros
Medium has a large audience of engaged readers. Creators leverage an already existing audience.
You can earn more through the referral affiliate program.
Medium membership is affordable.
Medium's interface is clean, distraction-free, and user-friendly.
Cons
Medium is a third-party host and may not be a great idea if you don't have your own blog.
Medium offers limited customization options for articles. It may be difficult for brands to create their unique reader experience.
Medium's algorithm determines which articles are featured and promoted. So, creators don't have control over the platform.
It offers very simplistic designs.
Substack
Substack is a platform for creators to publish newsletters and get paid. Millions of creators are leveraging this site, and you can be one of them. Journalists, podcasters, authors, comic creators, finance writers, and bloggers get paid on Substack monthly. You can publish paid newsletters and set a three-tier pricing plan: monthly, annual, and founding member tiers.
While Substack is a free platform, publishers pay 10% of every paid newsletter subscription to the platform, plus a 2.9% Stripe fee and a 30-cent transaction fee.
Pros
You can create unlimited publications.
Substack offers creators a variety of monetization options, including subscriptions, paid posts, and tipping.
Writers can connect directly to their readers.
Cons
Substack is primarily an email-based platform. This means that you need to have a strong email list in order to be successful.
You can't personalize your emails using subscribers' names or preferences.
It doesn't support email automation or email marketing.
You can't send conditional content.
Substack is a popular platform, and there is a lot of competition for subscribers.
Thinkific
Thinkific is another platform where instructors can sell knowledge products. It has great tools like course creation and community-building tools. With Thinkific, you can create courses, offer live lessons and coaching sessions, and build learning communities. The platform provides a free package and three paid pricing plans.
The Basic plan charges $36 per month, the Start plan charges $74/month, while the Grow plan charges $149/month.
Pros
Thinkific is a user-friendly platform.
There's a free plan where you can create one course and one community.
There's an app store where you can install apps like Google Analytics.
There are no transaction fees.
Cons
Paid plans may be too expensive.
There are no built-in email marketing tools. It only offers integration with third-party services like MailChimp and ConvertKit.
There is no Thinkific marketplace to promote your courses
Start Earning Today
You can earn money online by simply producing valuable content. Once you have figured out what platform best suits your product, it's time to start monetizing your content. Need help placing a price for your service? Check out our guide on setting your best price. Good luck!
We are sorry that this post was not useful for you!
Let us improve this post!
Tell us how we can improve this post?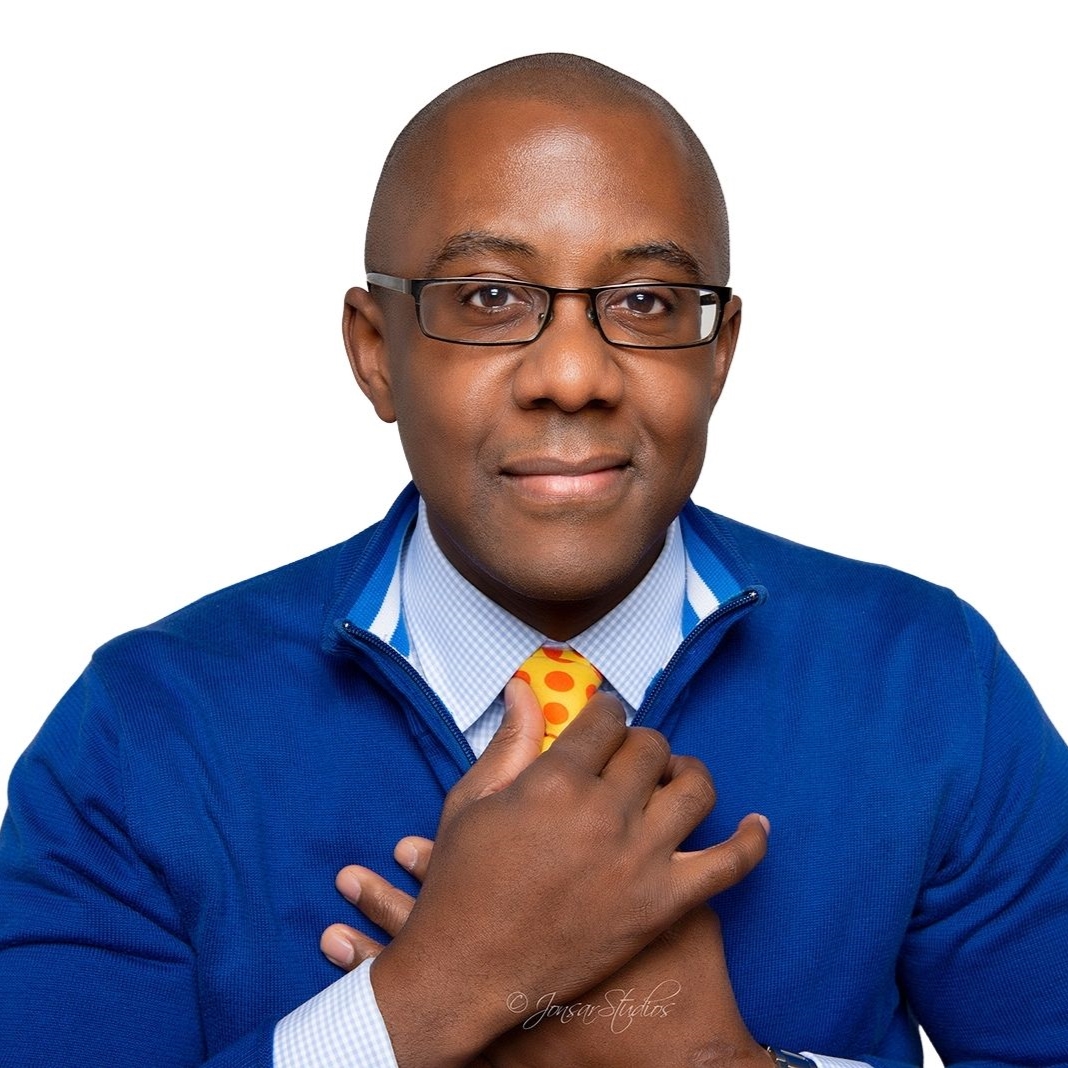 Ramon Ray is unapologetically positive. He's the publisher of Breakfast with Champions BWCDaily.com and ZoneofGenius.com Ramon's an expert in personal branding and founded Celebrity CEO™ focused on personal branding. He's a serial entrepreneur who's started 5 companies and sold three of them. Get to know him better at RamonRay.com