Outline: What a Fit, Healthy, and Blessed Life Is? | Seven Tips – Vibe – Nutrition – Exercise – Mindset – Coach – Vision Board – Grace | Final Thoughts
Before I can begin to give you tips on how to live a fit, healthy and blessed life, we have to figure out what being fit, healthy, and blessed looks like for you. When you hear these words, what thoughts come to mind? I will share my thoughts and feelings about what they mean to me.
What Is a Fit, Healthy, and Blessed Life?
It is very important that you realize that I am not telling you how to feel or what to do. Instead, I am telling you what I do and how I feel. In life, people tend to look for others to tell them what to do and how to feel.
No two people are exactly the same. We all have different life experiences which dictate how we move in life. So, let's begin the discussion on what a fit, healthy and blessed life is:
Fit
When I, StarzTina, think of fit, I think of a strong, sexy, and muscular body. When I think of myself and the times I felt the most fit, I was extremely consistent and focused on my fitness goals.
I was always working with a team that supported the journey. Now, when I think of "fit," I think of being able to move with ease. Daily activities like carrying groceries, walking up the stairs, or picking something up off the floor are not difficult.
Healthy
When I think of feeling healthy, I think of how I feel when I am eating, super clean, full of energy, and feeling amazing. You will notice that eating processed foods, sugars, and other refined foods causes you to feel heavy and weighed down.
Blessed
No matter what you believe in when it comes to your higher power, I believe that to be blessed; you have to have some sort of power in your life that is higher than you. I am a spiritual person.
I believe there is one God, I stay connected to my spirituality and feel blessed by praying, meditating, doing breathwork, yoga, and journaling. These are the things that keep me grounded and feeling happy and content.
Seven Tips for Living a Fit, Healthy, and Blessed Life
So, now that I've discussed what each component means let's move on to the discussion of the seven tips for living a fit, healthy and blessed life.
Tip 1: Your Vibe Is Your Tribe
This simply means that your vibration will attract the people who come into your life and surround you. If you are constantly around negative people and not moving in the direction you want to go, you will likely turn out like them.
So, be sure you surround yourself with people who motivate, uplift, and empower you to be your best. The A-Team at The EliteStarz Experience is a great resource for tapping into a tribe that will be with you on your fitness journey.
Fit:
To get and stay fit, surround yourself with like-minded people who make fitness a priority in their lives. When you think about your fitness goals, are you surrounding yourself with supportive people who share similar fitness routines that keep you on track for reaching your goals?
Keep these people involved in your day-to-day fitness life. You may need to distance yourself from those whose motivation and discipline are not positive regarding fitness.
Some things that I do to surround myself with people who focus on staying fit are
Join fitness clubs and
Do events such as spartan, tough mudder 5k, and a half or full marathon races.
Healthy:
When it comes to getting and staying healthy, having a supportive tribe is important. Most of us tend to be vulnerable to making unhealthy food choices when it comes to emotional eating and convenience. So, having a tribe that gives us the strength to overcome our weaknesses is very helpful.
No one is perfect 100% of the time. So, this same group of people will be the ones who encourage you to acknowledge and accept your vulnerability. Since they are also health conscious, they will keep you motivated and inspired to stay on the path of clean and healthy eating. Or help you reset and get back on the path to clean healthy eating.
Blessed:
It is a blessing to have a tribe around you that will hold you accountable for doing what you say you will do. They want you to be the best possible version of yourself by holding you to the highest standards, and they don't let you get away with excuses.
Your tribe sees your potential and encourages you to grow so that you can discover for yourself what they already see in you. In a way, your tribe is an accountability group. Writing in your gratitude journal and discussing it with your group is a way to stay consistent.
Tip 2: Nutrition
Nutrition plays a huge part in your fitness journey. Have you heard of the 80/20 rule? 80% of how you look is directly related to what you eat. So focus on eating clean whole foods.
Eating healthy foods 80% of the time and having a treat every now and then, no more than 20% of the time, is a good way to stay on track with your healthy eating habits. Be sure to drink plenty of water and eat nutritious foods that include protein, fats, fruits, and vegetables.
Fit:
Part of being fit is building muscles. To build your muscles, it is essential to eat/drink enough protein. In fact, protein is essential for everyone. The more fitness activities that we participate in, protein becomes increasingly crucial. Some healthy high-protein foods include lean meats and fish, dairy, beans, seeds/nuts, and eggs.
I am a vegetarian. One of my primary sources of protein is protein shakes. I use Arbonne protein powder to make my shakes, which are 100% vegan. The ingredients include brown rice, peas, cranberries, and stevia. If you'd like to know more about these protein powders, reach out to me (starztina@elitestarzfitness.com), and I'll share more detailed information with you.
Healthy:
Water is essential in maintaining good health. It does more than just satisfy thirst. It's critical for keeping your body healthy. Staying hydrated with water supplies your body's organs with what it needs to function. So, how much water should you drink daily? In a nutshell, the rule of thumb is to drink half your body weight in ounces. So, if you weigh 200 pounds, you should drink 100 ounces of water daily.
Blessed:
Do you bless your food? A blessing not only shows appreciation for the food. We can also use it as an opportunity to show gratitude for the friends around us and the love that we have in our hearts for one another.
Tip 3: Exercise
Exercise is crucial when you are on a health and wellness journey. It's an essential part of a healthy lifestyle. Not only does it help to prevent health issues and lose weight, but it also helps to reduce stress and boost our energy levels. When some people hear the word "exercise," they freak out. So, now I use the word movement.
Don't compare yourself to other people. We are all at different levels when it comes to exercise. The important thing to remember is to move and challenge yourself each day to be just a little bit better than you were the previous day.
Fit:
Since we want to be fit, strength training is an essential part of a good exercise routine. I love a toned look. So, lifting heavy weights is super important. Strength training can also improve posture, endurance, and metabolism. EliteStarz Fitness offers a variety of strength training classes. We show clients how training with weights can help you to build strong abs, a sculpted booty, and an overall toned body.
Healthy:
Cardio training is an integral part of a great fitness routine. The heart is a muscle, and just like any other muscle, it gets stronger and healthier the more it is exercised. For me, running is my go-to activity when it comes to heart health.
I have done many races, and I am proud to say I did my first marathon in Paris in October 2021. I encourage you to seek out races to participate in, even if you start as a walker and progress to running. It's a natural way of surrounding yourself with like-minded people who are also focused on cardio training.
Blessed:
Yoga is a great way to feel blessed on your health and wellness journey. It taps into your spirituality by focusing on bringing synergy between your mind and body. This allows for tapping into feelings of being happy and blessed.
Tip 4: Mindset
Your beliefs are rooted in your mindset. It shapes your thoughts, feelings, attitudes, and behavior. People's beliefs are rooted in one of two mindsets, fixed or growth. Ideally, you are already in a growth mindset.
A growth mindset is when you believe you can constantly grow your skills and abilities to achieve things that a fixed mindset won't allow. Why? Because a fixed mindset tricks you into believing that you can't be any better than where you are right now at this moment in life.
The good news is that you don't have to stay stuck in a fixed mindset if that's where you are right now. If you put in the work, you can shift to a growth mindset. Many of our life coaching classes at EliteStarz focus on fostering a growth mindset.
Fit:
Morning and evening rituals are empowering. How we start our mornings determines how we handle the events of the day. How we wind down in the evenings directly impacts our ability to let go of the stressors of the day, to have a good night's sleep, and how we start our day the next morning. I have a free ebook available that discusses morning and evening rituals. Reach out to me (starztina@elitestarzfitness.com) to get a free copy.
Healthy:
Decide how you want to feel and look before determining your short and long-term fitness goals. Doing this will make it easier to eat clean and stay focused since you have something specific to work towards.
Blessed:
Meditation is the main thing I do to stay grounded and focused on what I need to thrive and feel that I am blessed to be living an abundant life. When you hear someone say that they want to be grounded, they are talking about wanting to feel stability and awareness. And also, a sense of peace about being their authentic self where they can't be easily influenced by outside forces.
Tip 5: Study, Prepare or Get a Coach
No matter what area of your life you're focused on, there are benefits to studying, preparing and/or getting a coach. Why? All of these are proven to have a positive impact on a person's self-confidence and performance. Not only does this enable a person to grow, but it also allows them to, in turn, mentor other people who are following in their footsteps.
Fit:
Having a coach who is an expert in getting to where you want to be can be a game changer. They've already "been there" and "done that". Therefore, they are equipped to provide you with the tools and support you need to succeed. So, while you may feel that hiring a coach is expensive, is it really? Especially when you consider the value of time and resources that are not wasted from a trial and error approach.
Healthy:
The education you receive from studying and being coached in your craft or personal life positions, helps you to have the best, healthiest, and most educated mind possible.
Blessed:
The blessing in being coached is that you have someone responsible for keeping you accountable and on track to achieve your goals. You are fortunate to receive coaching and a plan tailored specifically for you and your life and goals.
Tip 6: Have Vision Board
Whether it's personal or business, vision boards are valuable tools in helping us lay out visual reminders of what our commitments and goals are. They are visual reminders of what we want to achieve and where we want to be. They give us motivation and inspiration. If you would like to receive a free copy of my vision board ebook, reach out to me (starztina@elitestarzfitness.com), and I will connect with you and make sure that you receive one.
Tip 7: Give Yourself Grace
When you think about giving yourself grace, consider acknowledging that you are not perfect and that mistakes and setbacks will likely happen. Don't beat yourself up. Instead, give yourself forgiveness, and don't judge yourself too harshly. Take mistakes and setbacks as learning opportunities. Then, reset and move forward.
Final Thoughts
Each of us deserves a fit, healthy and blessed life. If you are not already, start doing what it takes to live your best life today.
We are sorry that this post was not useful for you!
Let us improve this post!
Tell us how we can improve this post?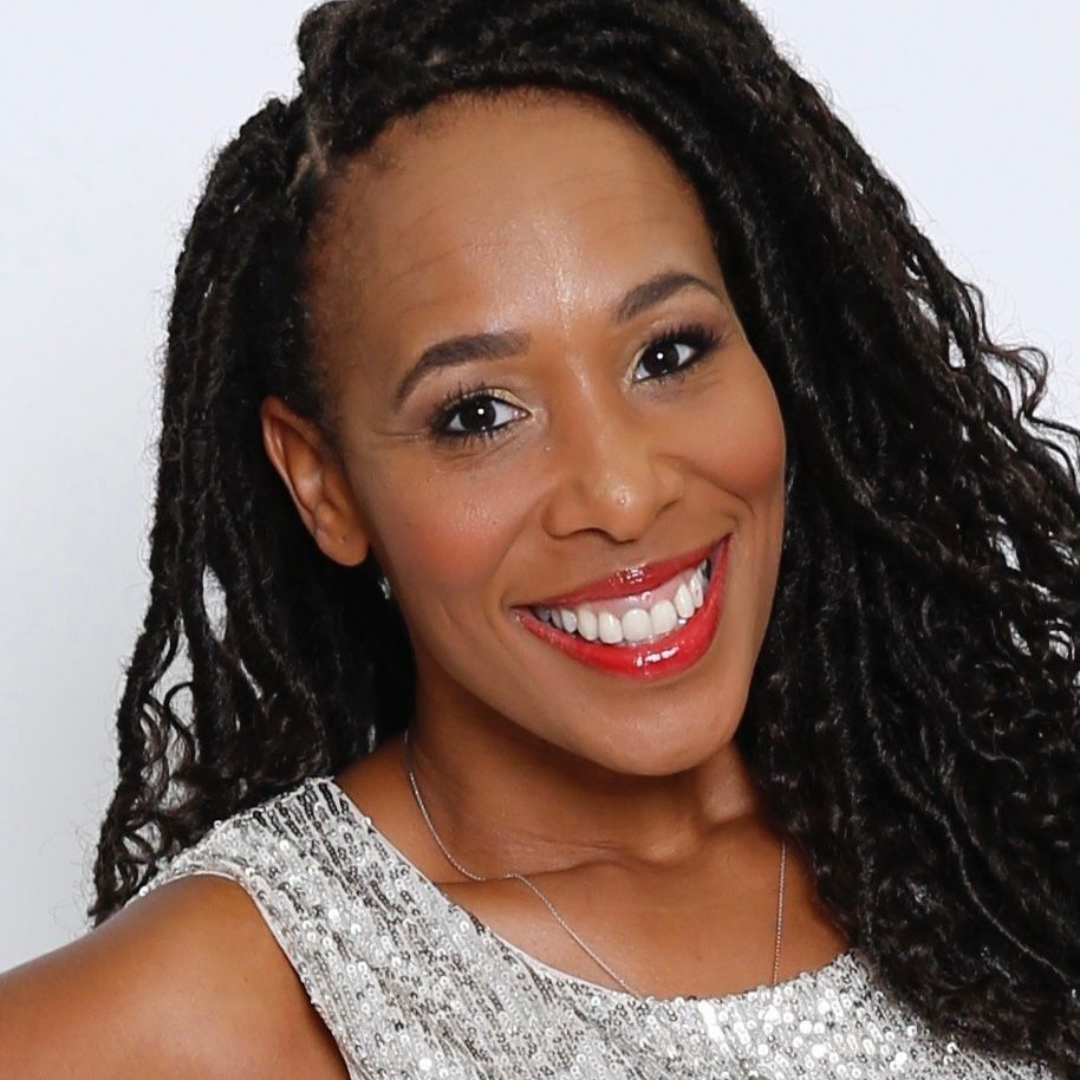 StarzTina, otherwise known as Tina, is a Mind & Body Transformation coach who provides her clients with the necessary mindset, nutrition, and fitness guidance needed to make lifelong changes that allow the clients to realize their greatness. While Tina's clients are from many different walks of life, she specializes in transforming the minds and bodies of women over 40 who have gone through a tragedy or trauma. In addition to being the owner and operator of EliteStarz fitness, an online fitness boutique studio, Tina is also an author and motivational speaker. You can contact her at www.starztina.com