Before we talk about creating a creed for your business. Let's begin by defining what a business creed actually is. A creed is a set of beliefs or aims which guides a person's actions. Think of a creed as a statement articulating a person's or business's core values.
A business creed is what can set you apart from everyone else, your competitors. It is imperative to have one. Your creed can and should be what enables you to carve out a niche market to set you apart from the competition.
For example, thousands of in-person and virtual fitness programs are available. Still, very few, like EliteStarz (my business), focus on enabling women over 40 to use mindset, nutrition, and exercise to overcome the crippling effects that their life's tragedies have caused. Therefore, the EliteStarz creed should focus on principles and beliefs that resonate with this population sector.
All a business needs is a properly defined creed that accurately reflects its values. It helps ensure that actions carried out by the business stay in check with its mission, values, and philosophy.
Outline: How To Develop a Business Creed | Importance of a Supportive Team | Creed Examples | Final Thoughts
How To Develop a Creed for Your Business
Here are some questions to use as a guide in developing a creed for your business:
1. What About Customer Service Is Important to You?
Who do you think is the most important person in your business? It's your customer. Remember, customers, come to you because they have a need they believe your business can address. Therefore, your business creed about customer service should ensure that it meets and exceeds your customers' expectations.
Think of your customers as part of your business, not outsiders. You are not doing the customer a favor when you provide excellent service. It is your job. Your creed should reflect your commitment to treating each customer as the most important.
2. How Do You Want To Treat Your Employees?
Another important aspect of your business' creed is that it should reflect how you want to treat your employees.

A business should ensure that its creed emphasizes its commitment to having employees' jobs bring value and purpose to their lives. When employees know and feel valued, they are more inclined to want to go above and beyond what they do for the business. Employees who feel undervalued and without purpose will leave.
3. How Do You Want To Be Seen by the Public?
Does your creed reflect that you listen to your customers? It should. It should be the goal of your business creed to have your customers perceive your business as the industry standard. If this does not happen, how can you expect to be the leader in what you do?
4. How Do You Want Your Employees To Feel When They Come To Work?
Does your creed let your employees know that they are a priority? Your business creed should include a statement that lets everyone know that you value your employees. At the end of the day, employees are the ones who can make or break a business.
5. How Do You Want Customers To Feel When They Come Into Your Business?
I can't emphasize enough how much the impact of how a customer feels about your business is. Customers have the power when it comes to the best marketing tool, "Word of mouth." Therefore, Make sure your creed lets the customer know that having a great experience is their right, not a privilege.
After answering these questions and anything else that may be important to your business, you can create the perfect creed for your business.
The Importance of Having a Team That Supports You
To be successful in business, know that you can't do it alone. You must have a team of people that supports and encourages you and your business to grow. The truth is that, the most successful team are those full of energy, has an attitude of continual growth and improvement, and are inspired to be the best. Your vibe attracts your tribe.

There is a saying that you are the average of the five people you spend the most time with. Think about who those five people are for you. Do they lift you up and encourage you to be your best, or do they deplete you? Make sure you're surrounding yourself with positive, like-minded people you can learn from and vice versa.

Apart from your mindset, your tribe will significantly impact your ability to succeed at the highest level. More importantly, not only do you want your tribe around you to celebrate successes, but you also need your tribe around you when you fail or need constructive criticism on how to improve. Hence, you should treat your tribe like a scarce resource that is not to be wasted.
An Example of a Creed (Bringing It Home on a Personal Level)
My son, Jamal "Mally" Gaines, owned a successful sneaker boutique store in Rahway, NJ. After he was murdered, we created a creed that became a compilation of all the values he placed on his business, partners, friends, and family.
The Mally Creed
1. I will be Legit.
This statement in the creed lets people know that Mally valued people who were genuine and authentic.
2. I will be a man of my word.
For Mally, it was imperative for people to know that those who live by the Mally Creed follow through with promises and commitments with no excuses. Does the world know that you are truthful, trustworthy, and reliable? If you're living by the Mally Creed, the answer is "yes."
3. I will do the right thing.
Think about the saying, "What would Jesus do?" or think about the right thing to do. For Mally, this meant always being honest and acting with integrity. There was no room for lying, cheating, or stealing.
4. I will have good customer service.
You won't always get along with or like all of your customers. However, as long as they are your customers, you should treat them how you would like to be treated. Even the meanest and rudest customer can turn nice if you just smile.
Mally recognized that no two customers were the same. He was able to treat each one as an individual who had needs that required different approaches. This personal treatment of customers is how Mally became known for excellent customer service.
5. I will present myself correctly.
Always look your best and remember you can never be overdressed. Presentation is key. Mally believed in demonstrating confidence to the world by dressing for success. Not only was he always "put together" with his clothes, but he also dressed for success mentally with his positive attitude. Remember this rule, "You never get a second chance to make a first impression."
6. I will respect my money.
Save money and don't waste it on things that don't bring joy or value. Mally never took his business success for granted. He was very organized with his money. Also, his finances were in order, and it was an indicator of how he was in control of his life.
7. I will take care of my family.
To Mally, family was everything. Taking care of them didn't just mean from a financial standpoint. It meant spending quality time with them and letting them know they were his life's priority. Remember family first and always.
8. I will strive to do better.
Mally always focused on continuous self-improvement. The truth is that there are many ways to do this, including reading, attending conferences, practicing, studying, etc. In short, always find a way to invest in your growth.
9. I will do things on time.
In business, Mally knew that if you're late to the game, you get left behind. The same is valid with all aspects of life. Practice this rule about time- If you're 15 minutes early, you are on time. When you are on time, you're late. When you're late, you get left.
10. I will make smart decisions.
Making smart decisions and always doing the right thing made Mally's success inevitable. That's why you should always go with your gut and do what you know is right.
Final Thoughts
In conclusion, I have found for my business, having a creed has made me more accountable and focused. I am an Energy Coach, I change lives with my mind and body transformation program, and I have been in the fitness industry for over 30 years, and I work with women who are over 40 who have gone through some type of trauma or tragedy. I speak from experience and a place of power.
You can start today. Create a creed for your business. Good luck!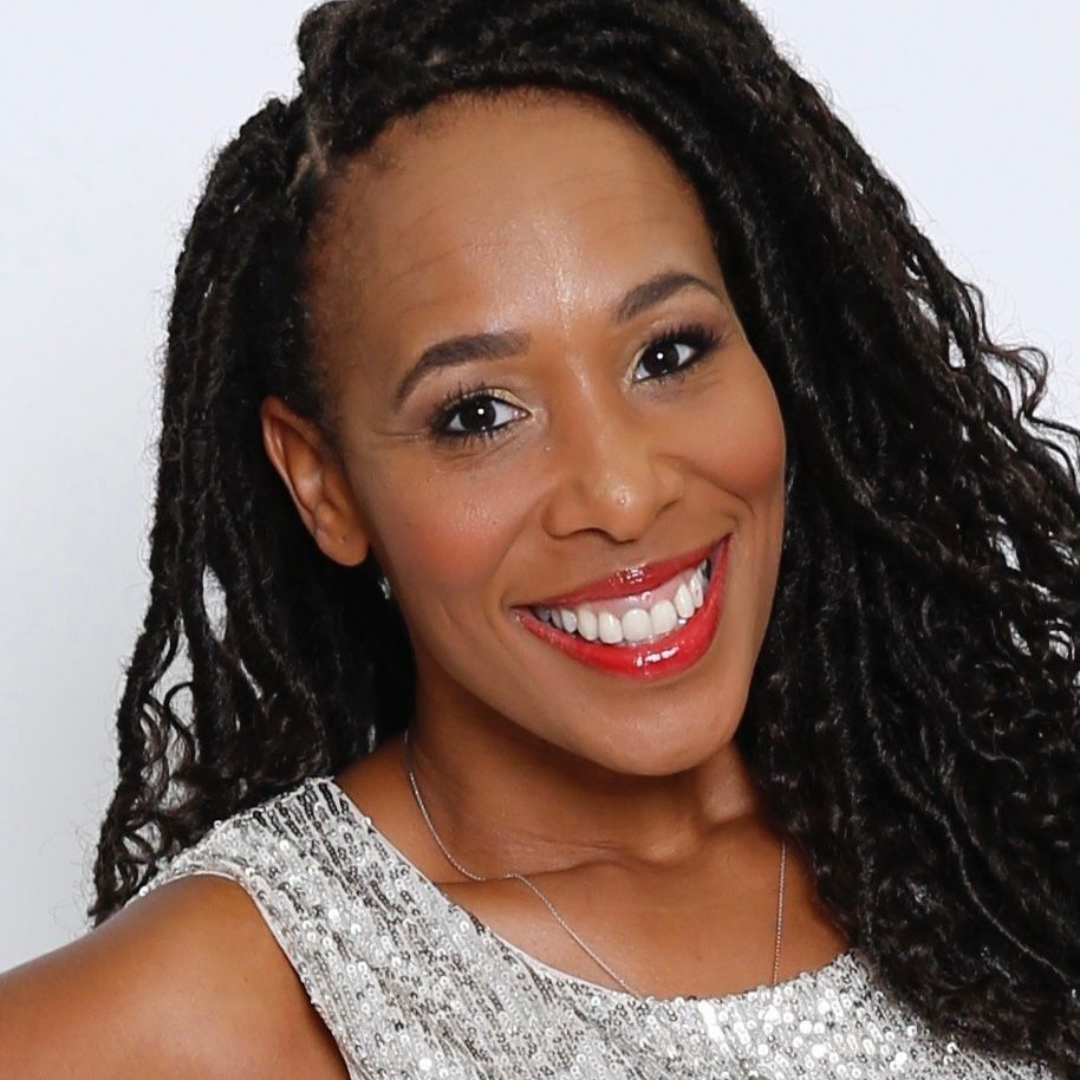 StarzTina, otherwise known as Tina, is a Mind & Body Transformation coach who provides her clients with the necessary mindset, nutrition, and fitness guidance needed to make lifelong changes that allow the clients to realize their greatness. While Tina's clients are from many different walks of life, she specializes in transforming the minds and bodies of women over 40 who have gone through a tragedy or trauma. In addition to being the owner and operator of EliteStarz fitness, an online fitness boutique studio, Tina is also an author and motivational speaker. You can contact her at www.starztina.com