Outline: Career Planning – Attracting Employees Via Career Planning | How Does Career Planning Help Your Business? | How to Implement Career Planning | Final Thoughts
Career planning is often thought of as an employee-driven activity – but it is not. The importance of career planning is far-reaching and immeasurable to businesses, and successful entrepreneurs know this.
Hence, why they take deliberate steps to implement career planning. So how exactly does career planning help your business?
In this article, we take a deep dive into the importance of career planning for your business and how you can leverage it to grow your business.
What Is Career Planning?
Career planning is the process of deciding what you want to do in your chosen field and how you'll do it.
An effective career plan is not cast in stone but is rather a dynamic process that constantly adjusts to the demands of the labor market. Moreover, as the way we work evolves, so do the skillsets and talents needed to perform the job.
Hence, the skillsets that were in demand when hiring your employees will become obsolete today or in a few years. As such, a good career plan makes provisions for changes and aligns expectations with those changes.
Nevertheless, career planning is the conscious, deliberate steps you and your employees must take to advance in their respective fields.
Perhaps to better appreciate the importance of career planning to your business, it is necessary to examine how perceptions of work are fast changing and how this affects your business's ability to attract and retain employees.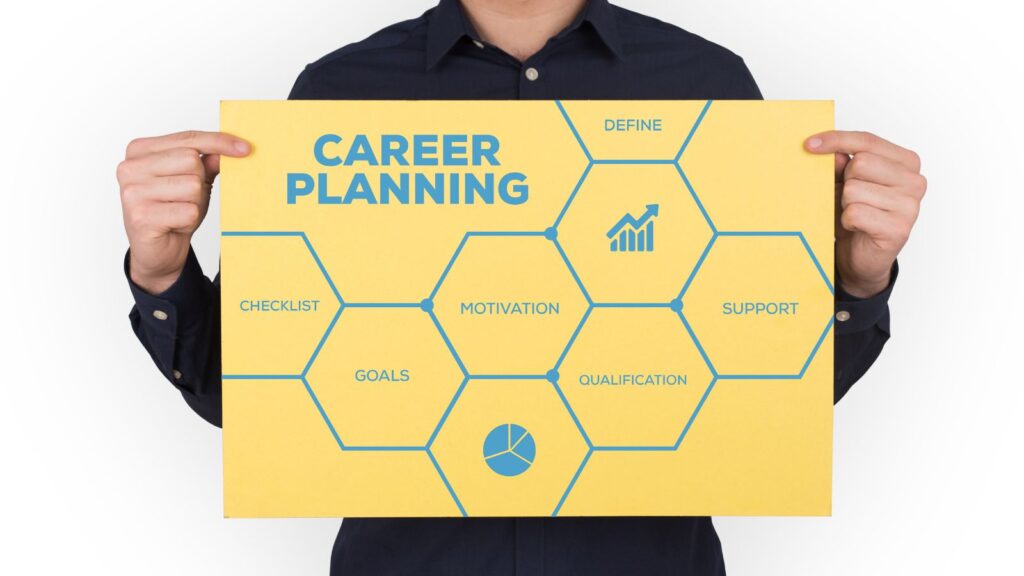 How Career Planning Can Help You Attract and Retain Employees
The aftermath of the pandemic has forced many founders to rethink how career planning can help their businesses if they hope to remain competitive. The lockdown gave many a chance to reflect on their lives and rethink their notions of work and how it fits into other aspects of their lives.
The lockdown gave employees the much-needed break to effectively map out a career plan for themselves. And, of course, to also highlight what their expectations are from potential employers, and one such is career planning.
Work candidates now demand a better work-life balance as part of the conditions from employers.
Thus, there has never been a more challenging time for organizations to recruit talent than now. Many companies now include several perks in employment contracts to ensure they attract and keep the best hands.
Perks such as remote or hybrid work, gym membership, payment for parking, paid paternity, and casual dress codes are being peddled by employers to attract the most skilled workers to their organizations.
But one usually overlooked benefit employers can use to attract the best hands (or retain their top talents) is career planning. Employers and entrepreneurs usually shy away from this because it adds to overhead expenses.
However, while it's costly to train staff and riskier considering that the staff may leave for another organization, it gives your business an edge. Here are what a career plan can do for your business:
Attracts and retains top talents
Boosts work productivity – employees do a better job when they're better
Helps you grow and outperform competitors.
Read more on the benefits of career planning for businesses here.
How Does Career Planning Help Your Business?
A common misconception most business owners have is that they don't need to provide career planning for employees. Because career growth is usually seen as an employee-driven goal.
One of the motivations for employees is the opportunity to grow in their careers. This suggests that employees take steps to improve their skill sets so that they grow. As such, workers rather than businesses take the initiative to advance their careers.
However, successful businesses recognize the importance of career planning for their operations and develop the human resources within their organization.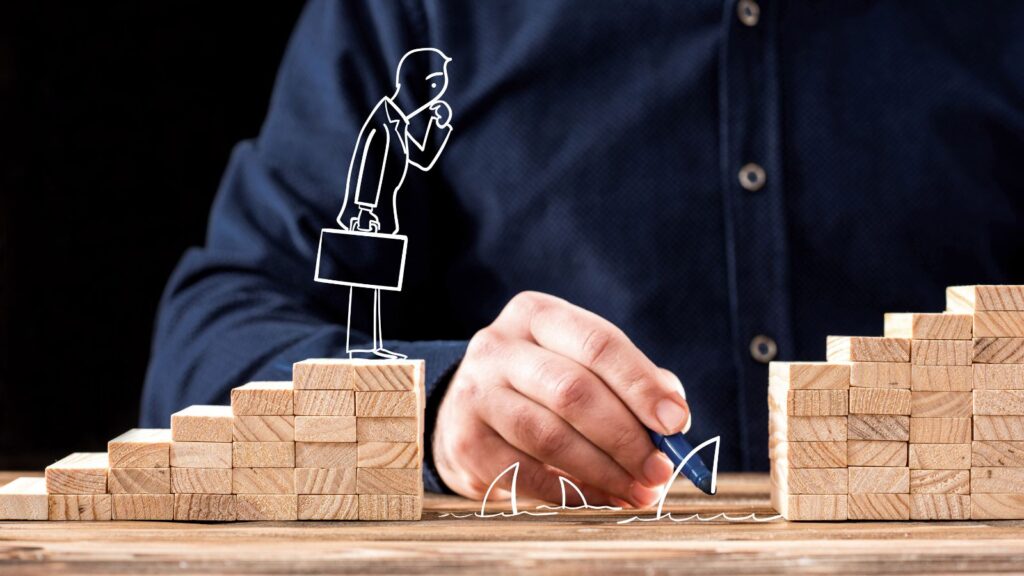 1. Increased Employee Retention and Well-being
Businesses that encourage their employees to advance in their careers experience increased employee engagement and retention.
It also helps to improve employee well-being by preventing mental burnout or stagnation because constant training and opportunities for career growth make the employee feel valued.
As such, since employees are focused on growth beyond their day-to-day tasks, career planning tends to boost job satisfaction.
What Happens When There's No Carer Planning?
On the flip side, businesses that ignore career planning limit the development of their employees. This, in turn, restricts how far the business can grow.
Employees would also feel dissatisfied and seek opportunities elsewhere. As such, this increases the employee turnover rate of the company.
2. Promotes Good Workplace Culture
Career planning also improves the workplace culture of your business. It creates a positive atmosphere in the office and amongst colleagues because employees do not feel threatened (by loss of jobs) or undervalued. Employees can also interact with themselves with mutual respect.
What Happens When There's No Carer Planning?
A lack of career planning suggests that there are no opportunities for growth within the company. This leads to unhealthy competition among colleagues for growth which creates a negative atmosphere in the office and a toxic workplace culture.
5 Ways of Implementing Career Planning to Your Business
There are a few steps founders and business owners can take to implement career planning in their organizations. Let's have a look at some of them.
1. Organize Internships
Internships are a great way for your business to let prospective employees know what it is like to work for you. It is a less costly way of instilling your business's values, vision, and mission.
It also shows that your business is interested in mentoring the next generation of workers that would fill the position, thereby offering a clear path to career growth.
2. Organize Training and Workshops
One of the most effective ways of implementing career planning is by organizing training and workshops for your employees.
This ensures that your employees are up-to-date with the latest market trends. It also signals that the company is interested in their welfare, setting the basis for loyalty and reducing employee turnover.
3. Give Incentives for Upskilling
Another way you can start career planning for your business is by offering incentives to employees that choose to upskill.
The company can offer allowances for courses or benefits like paid leave for days when employees miss work to attend training.
4. Create Networking Opportunities
Networking events also help to implement career planning in your business. Hosting employee hangouts and end-of-year parties or sponsoring attendance at workshops and symposiums are good starts.
This allows your employees to network with other colleagues, which improves team spirit. It also provides opportunities to interact with peers from other companies, and this interaction updates them on industry trends.
Such interactions also help create alliances in the industry that may be relevant to the business in the future.
5. Reward Hard Work
Nepotism or favoritism is a career growth killer. If employees sense that climbing the corporate ladder depends on less ideal ways than hard work, this will result in employee turnover.
It also creates a negative work environment which affects productivity. Rewarding hard work tells employees that if they do their best, the company will reward their efforts.
Final Thoughts
The traditional notion of work is changing. Employees now look beyond money and consider factors like workplace culture, work-life balance, mental well-being, and opportunities for career growth when choosing employers.
This implies that businesses with no provisions for career growth would always play second-fiddle to those that do.
A career plan for businesses should be seen as an investment rather than an obligation. Moreover, the more trained and motivated your employees are, the higher the chances of your business growing.