My niece is setting up her first trade show and it got me thinking, how does a business owner do it right? My friends at BITS Consulting are also doing more and more exhibiting. For small businesses, trade shows and conferences offer an opportunity to showcase their products or services, connect with potential clients or partners, learn about industry trends, and gain exposure to a large audience. However, setting up and running a successful exhibit booth requires careful planning, attention to detail, and a solid strategy. In this blog post, we will take a look at some tips and best practices for setting up and running a successful exhibit booth at a trade show or conference.
Budget and plan for unexpected costs
Before you start planning for your exhibit booth, make sure you have a budget that includes all the necessary costs – such as booth rental, marketing materials, staffing, travel, and lodging. However, it's also important to plan for unexpected costs that may come up – such as last-minute shipping fees, damage to your exhibit materials, or unexpected travel delays. Therefore, make sure you have some contingency funds set aside in case something unexpected happens.
Have a professional and good-looking exhibit
Your exhibit booth is the face of your business during the trade show or conference, so it's important to make a good impression with a professional and visually appealing display. Make sure your booth is branded with your company's colors, logo, and message, and that it stands out from the rest of the booths. You can achieve this by using eye-catching designs, lighting, signage, and interactive displays.
Train your staff ahead of time
Your staff is an important part of your exhibit booth. They are the ones who will be interacting with potential customers, answering questions, and representing your business. Therefore, it's important to train them ahead of time on how to engage with attendees, how to answer common questions, and how to promote your products or services effectively. You should also have a clear communication plan in place to ensure that all staff members are on the same page.
Know the key talking points
Before the trade show or conference, create a list of key talking points that you want your staff to highlight when talking with potential customers. These talking points should focus on the benefits and unique selling points of your products or services, and should be customized to the needs and interests of the attendees. Remember that attendees are likely already overwhelmed with information, so keep your talking points concise and memorable.
Be present and attentive when at your exhibit
During the trade show or conference, it's important to be present and attentive when at your exhibit. This means showing up on time, being enthusiastic and friendly towards attendees, and actively engaging with them. Make sure your staff doesn't spend too much time on their phones or laptops, or engaged in personal chat. Attendees will appreciate your attention and engagement, which can help build relationships and generate leads.
Look at past exhibit pictures or video
One of the best ways to improve the success of your exhibit booth at a trade show or conference is to learn from past experiences. Take a look at pictures and videos from your past exhibits and identify areas for improvement. For example, if your booth was too cluttered or the signage was confusing, make sure to address these issues in future exhibits. Similarly, if a particular display or interactive tool was very effective, consider incorporating it again in your future exhibits. Don't' just look at your own pictures or video but also look at past images of the exhibit you're going to be at.
Dress comfortably and professionally
Lastly, make sure you and your staff are dressed comfortably and professionally. You don't want to wear uncomfortable shoes or clothes that restrict movement as you may be on your feet for a long period of time. But equally, you want to make a great first impression with your attendees. Dressing professionally helps to make you stand out and is a sign of respect and professionalism.
Make Use of Technology
In the digital age, incorporating technology into your booth can greatly enhance the attendee experience. Interactive displays, digital signage, VR experiences, or even a simple charging station can attract more visitors and keep them engaged.
Host Interactive Activities
Hosting activities at your booth can draw in crowds. These might include product demonstrations, contests, or even a photo booth. This not only entertains attendees but also provides an opportunity to engage and connect with them on a personal level.
Follow-Up Post Event
The work doesn't end when the trade show does. It's important to follow up with leads as soon as possible after the event. This can significantly improve your chances of converting them into customers. A simple thank you email or a call can leave a strong positive impression and open the door for further business opportunities.
Conclusion
Setting up and running a successful exhibit booth at a trade show or conference requires careful planning, attention to detail, and a solid strategy. By following our tips, you can ensure that your exhibit is professional and visually appealing, your staff is well prepared and actively engaged with attendees, and you have a clear communication plan in place. Remember that success at a trade show or conference exhibits comes from the effort you put in; be prepared, be present, build relationships and gain those leads!
BONUS TIPS FROM BITS Consulting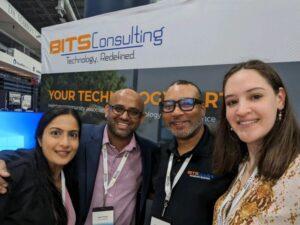 BITS Consulting provide technology services to property managers. Asish and Susan George, owners, recently started exhibiting, and are getting really good at it. Here's there tips:
Be organized. Preparing for an expo takes time and a lot of planning. Lists help with the process.
Take pictures. Live videos and candid photos are great. Things get busy so make it a point to take those pics!
Visit the other booths, specially competitor booths. It's good to see how others work.
Make contacts. You never know when one of them becomes a client or even better, a friend.
Be cheerful. Be genuine. Positive energy is contagious.
Listen to people when they're talking to you. People like to feel valued.
Dress appropriately, but comfortably. Ladies, you're going to be on your feet all day. If you plan on wearing sky high heels, make sure they're comfy. Or have a spare pair on hand.
Follow up with your leads. It shows them you are serious about working with them.
Not remembering names of prospects / former customers is a bad thing – try your best to remember
Let your prospects know ahead of time that you'll be at the expo and would love to meet them if they'll be there
Related Content:
Top Business Events Every Successful Entrepreneur Should Attend(Opens in a new browser tab)
We are sorry that this post was not useful for you!
Let us improve this post!
Tell us how we can improve this post?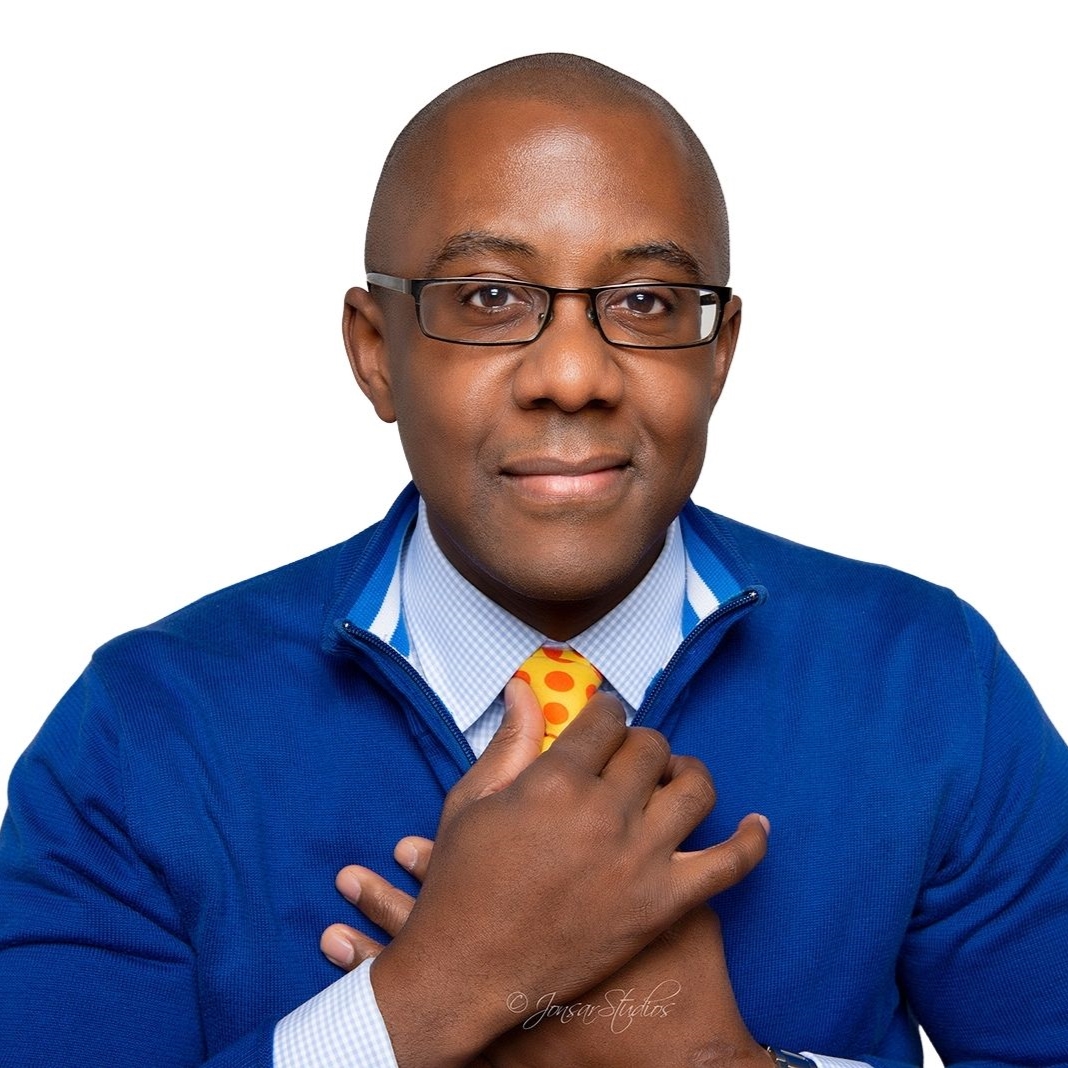 Ramon Ray is unapologetically positive. He's the publisher of Breakfast with Champions BWCDaily.com and ZoneofGenius.com Ramon's an expert in personal branding and founded Celebrity CEO™ focused on personal branding. He's a serial entrepreneur who's started 5 companies and sold three of them. Get to know him better at RamonRay.com