In the world of corporate leadership, personal growth and impactful leadership often go hand in hand. Angelina Darrisaw, founder of C-Suite Coach, has built her business around this tenet and is on a mission to make leadership coaching accessible to all. In a recent interview with Ramon Ray, she shared her entrepreneurial journey, insights, and the impact of coaching on individuals and organizations.
Subscribe to our podcast and LISTEN to the interview | Subscribe to your Zone of Genius YouTube Channel
Related: How To Hire A Business Coach To Help Your Business(Opens in a new browser tab)
Who Is Angelina Darrisaw?
Darrisaw has an extensive background, having worked for giants like ESPN and Viacom. However, her career path pivoted when she founded C-Suite Coach, a decision rooted in the need for more diversity and inclusion at the top levels of organizations.
"I was looking at data," Darrisaw recalls. "At the time, there were only around 4% black CEOs in the Fortune 500. For black women, it was like 0.2%."
Darrisaw wanted to change those numbers. Recognizing that great leadership comes from great coaching and mentorship, she founded C-Suite Coach in 2015 to make coaching more accessible and facilitate more diversity in the C-suite.
A self-described "scaling CEO" committed to continual education, Darrisaw stays in the space of learning and putting her knowledge into practice as a servant leader. From one part-time employee in 2016 to the current team of eight full-time employees and dozens of contractors, Darrisaw acknowledges her excitement about her company's potential: "We're just starting to own our growth story," she says.
C-Suite Coach's Philosophy: Coaching Is for Everyone
While executive coaching is commonly associated with top executives, Darrisaw emphasizes that C-Suite coaching is ideal for individuals at all levels of an organization. Furthermore, even though C-Suite Coach works with big companies like Google, Wayfair, and Salesforce, coaching isn't reserved only for large, corporate entities. It benefits everyone from C-suite executives to entrepreneurs — and everyone in between.
"C-Suite Coach is not just about coaching C-suite leaders; it's about getting better C-suites that are more inclusive through coaching philosophies," she says.
Toward that end, C-Suite Coach offers a trio of core services, including:
Executive coaching. C-Suite has over 25 certified executive coaches of color. The company matches them with large companies and individuals to provide transformative coaching experiences, accelerating leadership development journeys and helping clients achieve their goals.
Consulting. C-Suite Coach facilitates program assessments, enabling the company to design leadership and diversity programs from scratch or come in and operate existing programs. Coaching is usually embedded in those programs, Darrisaw explains, and in everything C-Suite Coach does.
Training. C-Suite Coach helps teams and other groups improve their performance with content addressing diverse needs — from managing difficult conversations to attending off-sites.
Emerging Trends in Coaching
In the coaching space, Darrisaw sees some emerging trends to pay attention to in 2024 and beyond.
Employee Resource Groups
Employee resource group (ERG) participants and leaders are contributing to the fabric of company growth, but often it's uncompensated work. Those employees are increasingly wondering how their volunteer work will benefit their careers and not just company culture.
So, more and more companies are looking for ways to recognize these employees for their efforts. "One way they may do that is to invest in them through group coaching or one-to-one executive coaching," Darrisaw says. "That's a way to really compensate them for their efforts by investing in their development. And they can take that coaching experience and grow in their career, however they'd like."
Inclusive Coaching
Although there are many coaching organizations out there, not all of them offer the same cultural representation and focus as C-Suite Coach.
"While an excellent coach can coach anyone, the reality is coaches with experiences that reflect particularly historically marginalized communities often have insights and the ability to create a psychologically safe space, which is really important in a leadership development journey," Darrisaw explains. "If I can't truly be myself with you and really get vulnerable and tell you about my goals, then how can I trust you to help me grow in achieving those goals?"
C-Suite Coach fills the inclusivity gap with seasoned, talented, certified coaches who can meet the needs of today's diverse workforce — where people want great coaching and are happy to learn from people with different backgrounds.
Tapping Into the Zone of Genius
If you're considering coaching to uplevel yourself and your career, know that personal and professional development is a way of stepping into your zone of genius — something we preach ad nauseam at ZoneOfGenius.com. At the same time, as leaders, we must understand the zone of genius of the people working for us and take steps to ensure everyone has the opportunity to operate from that space.
When you do that, says Darrisaw, it allows them to perform at a high level — giving you the assurance that they can step confidently in front of clients and deliver excellent work. Moreover, coaching is something to integrate at all stages of employee development, from onboarding to ongoing training, with the goal of creating high-performing teams. "The core thing is making sure you're positioning people who work with you to do what they do best because then they actually will do it better," Darrisaw says.
As the corporate landscape continues to evolve, C-Suite Coach is at the forefront of shaping future leaders and those who work for them. Whether you're an executive aiming to refine your leadership skills or an employee looking to grow in your career, C-Suite Coach is there to guide you on your journey to success.
For more information and to explore their services, visit C-Suite Coach's website.
Related:
The Truth About Coaching Certifications – Are They Worth It?(Opens in a new browser tab)
Do You Need a Business Coach, Mentor or Consultant?(Opens in a new browser tab)
Why Invest in A High Ticket Business Coach(Opens in a new browser tab)
We are sorry that this post was not useful for you!
Let us improve this post!
Tell us how we can improve this post?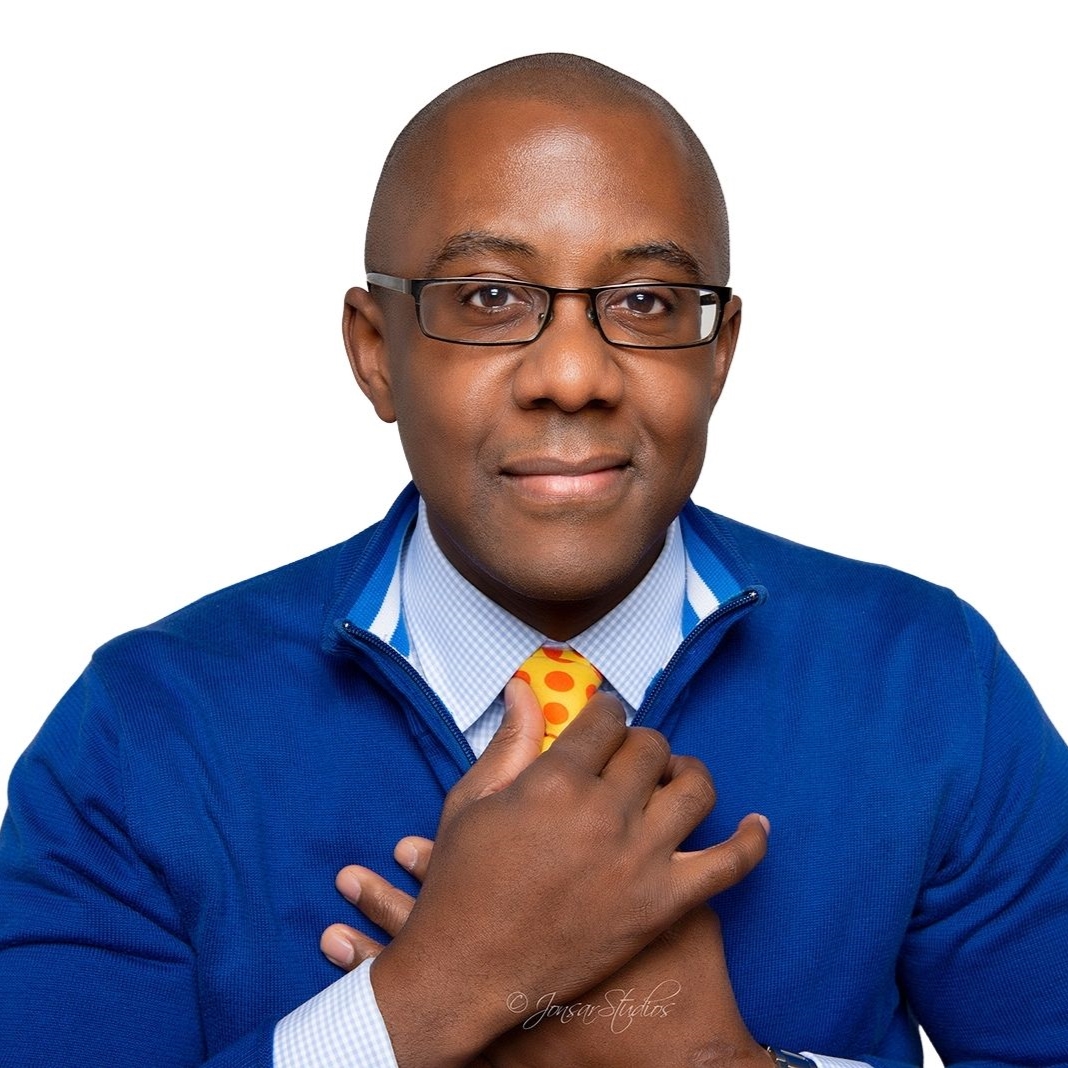 Ramon Ray is unapologetically positive. He's the publisher of Breakfast with Champions BWCDaily.com and ZoneofGenius.com Ramon's an expert in personal branding and founded Celebrity CEO™ focused on personal branding. He's a serial entrepreneur who's started 5 companies and sold three of them. Get to know him better at RamonRay.com