Outline: What a Sunday Reset Routine Is | Benefits | Ideas for Your Sunday Reset Routine | My Personal Sunday Reset Routine | Final Thoughts
Sunday is often a day for rest. A time to catch up on errands and chores that were put off during the busy workweek.
But what if you could use Sunday as an opportunity to reset your mind and body, preparing you for the week ahead? An intentional Sunday reset routine will help you do just that!
By adding a few simple steps to your Sunday plans, you might be able to lower your stress levels from the past week and start fresh on Monday morning.
Let's jump in!
What Is a Sunday Reset Routine?
A Sunday reset routine is a great way to start the week on the right foot. A reset routine is all about what will help you wake up on Monday morning feeling more ready for the upcoming week.
There is no set-in-stone checklist of what has to be a part of your routine or how long it should take. Some people might consider the whole day a reset day and attribute special mindfulness to what they do. Others might have a 30-minute routine on Sunday night to ensure they are prepared for the week.
Hence, the key is to personalize what works for you and create a routine that sets you up for a successful week.
Taking some time off on Sunday to reset can make a big difference in how you feel during the week.
Benefits of a Sunday Reset Routine
By resetting your mind and body, you can enter the week feeling refreshed and ready to tackle whatever comes your way. Here are three common benefits of a regular Sunday routine:
1. You have more energy
When you take care of yourself, you're better able to care for others. Sunday is the perfect day to recharge your batteries so you can have more energy for the week ahead.
2. You feel more organized for the week
It's the right time to get your week's schedule in order. Setting up a weekly schedule before Monday helps prevent you from feeling overwhelmed during busy workdays.
Whether it's knocking out some things on your to-do list or just setting up your calendar, going over your activities for the coming week greatly reduces your mental and emotional burden from Monday to Friday.
3. You'll be more productive
Getting yourself organized for the week ahead can help your productivity levels. You'll know what you need to do and when to do it, which can make completing tasks feel less daunting.
A few mindful minutes with my calendar helps calm my scattered mind when going into a busy week.
Building Your Own Sunday Reset Routine
The key to a successful Sunday reset routine is ensuring it's personalized to fit your needs. What works for one person might not work for you, and that's okay.
Find a routine that helps you relax so you can enter the week feeling refreshed and ready to go.
Ideas for Your Sunday Reset Routine
1. Take Some Time for Yourself
Whether it's reading your favorite book, taking a nature walk, or taking a yoga class, make sure to schedule some time for yourself on Sunday. It will help you relax and recharge for the week ahead.
2. Get Organized
Spending time on Sunday to get your week's schedule in order helps prevent you from feeling overwhelmed during the week.
3. Grocery Shopping
It's a great day to hit the grocery store (or the grocery delivery app). Stocking up on food for the week can help you save time and money during busy workdays.
If you have all of your food in your kitchen, you're less likely to order takeout when you're tired after work or don't feel like cooking. So if you're looking for a way to save money, this can be a great addition to your routine.
4. Meal Prep
Preparing healthy meals on Sunday can help you stick to your nutrition goals during the week. This involves making meals for the week ahead or simply stocking your fridge with healthy snacks.
You can also do some quick meal planning as an alternative to preparing all your foods. What weekdays do you want to cook dinner at home? What ingredients will you need? Having a plan can make cooking during the week less stressful.
5. Meditation or spiritual practice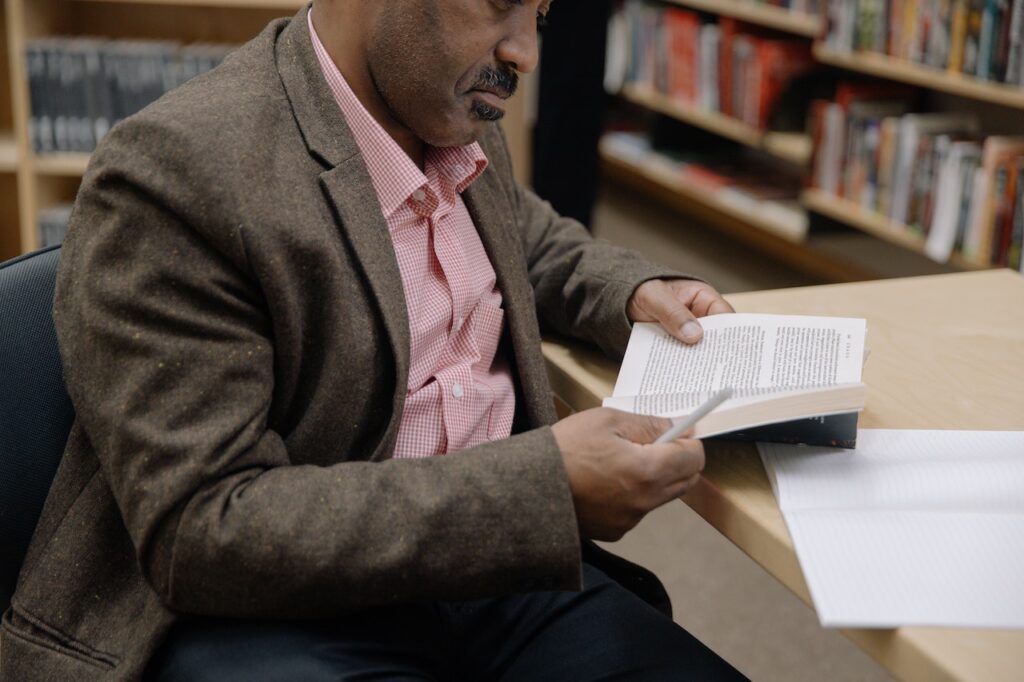 Self-care can come in many different forms, including meditation or spiritual practices.
Your spiritual practice can include (but isn't limited to) attending a church service, saying a prayer of gratitude over your Sunday brunch, or 10 minutes of meditation at the end of the day.
Meditation has been proven to help reduce stress, improve sleep quality, and increase focus. If you're looking for somewhere to start, check out Headspace for some great guided meditations and tips on creating your meditation practice.
6. Journaling
Sunday is a great day to reflect on the previous week and set intentions for the week ahead. Journaling can help you process your thoughts and feelings, which leads to a more productive and positive week.
An easy place to start is with a gratitude prompt. Simply write down 10 things you are grateful for in the past week. Doing this helps you reframe your "Sunday Scaries" thoughts and start your week on a positive note.
7. Family Time
Quality time, either spending time with your immediate family or catching up with friends, can help reduce stress levels and promote positive relationships.
Have a meal together or spend some time outdoors. Or maybe plan a picnic or play some frisbee. Ultimately, it doesn't need to be a big event that will only leave you more exhausted. The goal is to create small and intentional moments of connection.
If you live far away from your friends or family, reach out via text, call, or video chat. Even a quick text can brighten someone's day.
8. Cleaning
Some people find Sunday the perfect day to tidy up their homes. Cleaning can help you start the week feeling more organized and less stressed.
Always find time to organize your living space, do some laundry, and put away the dishes. Again, it's about what helps you feel more prepared and ready for the week. There's no sense in compiling a list of 100 to-dos, so play around with it for a few weeks and see what works for you.
9. Sports
If you're looking for a more active Sunday reset routine, consider adding some sports or physical activity into the mix.
This could look like an afternoon hike with friends, playing tennis at the park, or shooting some hoops in your driveway. Just get your body moving and break a sweat!
Moreover, physical activity helps improve mental health, increase energy levels, and promote better sleep. Sunday is the perfect opportunity to move your body and reset for the week ahead.
My Personal Sunday Reset Routine
My personal Sunday reset routine has changed from year to year, but here are a few things I try to include in my Sunday schedule each week:
Sunday morning church: I love connecting with my community here.
Order groceries for the week: this helps me feel prepared for the working week ahead
Swimming: I go to my local swimming pool on Sunday evenings for some laps. Physical health is important, and I'm so glad I finally found a way to stay active, which I enjoy.
Checking in with family: I don't live near my family, so I try to give them a quick FaceTime call to check in and see how their weeks have been.
Tidy up my home: I like to spend a few minutes on Sunday evenings organizing my space. This helps me feel more focused and prepared for the week ahead.
So that's my self-care Sunday! Sometimes I don't get to do everything and other times, I add even more. I like to be flexible and focus on what will help me start fresh on Monday.
Final Thoughts
Sunday doesn't have to be a day of dread, thinking about the upcoming work week and how quickly the weekend slipped away.
By taking some time for yourself and implementing a Sunday reset routine, you can start your week feeling refreshed, relaxed, and ready to take on whatever comes your way.
What are some things you like to do to reset on Sunday? Let me know in the comments below!
Alisa Goz is a travel blogger and passionate life-long learner. Before starting her blog, Alisa worked as a non-profit fundraiser at top New York cultural institutions. She carries her passion for building community and helping people through everything she does. Join Alisa at AlisaGoz.com for the best tips and tricks for stress-free travel.