Anyone who has ever been married will tell you that marriage is no walk in the park, often filled with ups and downs. It's the "downs" that catch many couples off guard — and if they're not willing to work through problems, they may seek out divorce.
Eric and Tameka Thompson, the marriage intervention experts and driving force behind Marriage Takeover, are on a mission to help couples avoid ending their marriages too soon. In a recent interview with Ramon Ray, they shared their insights into building and maintaining healthy relationships, valuing yourself, and shifting into an abundance mindset. 
Let's dive in for some lessons learned on building healthy partnerships that also can translate into business success.
Watch the show below and/or listen on Itunes or Spotify
The Marriage Takeover Mission: Helping Couples Thrive
At Marriage Takeover, Eric and Tameka are dedicated to empowering couples to not just survive but also thrive in their marriages. They focus on identifying triggers and breaking generational cycles that can harm relationships.
The couple gets in the trenches with those they help, offering support and letting them know they're not alone in their struggles. Through their guidance, countless couples have tasted and enjoyed victory.
However, that victory can only come about if couples are willing to do the work, say Eric and Tameka, who married at the tender ages of 18 and 19 years old and have worked through their share of struggles. They assert that many couples today give up too soon when faced with challenges, instead of learning and loving each other through the tough times. It's a common misconception that the grass is greener on the other side, often leading to premature decisions to end marriages.
Confronting the Divorce Epidemic
One striking point Eric and Tameka raise is the startling divorce statistics in the United States. The overall divorce rate hovers between 40-50%, with a surprising 38% of divorcing couples identifying as Christians. The number one reason for divorce, they note, is communication breakdown.
This observation highlights the pressing need for improved communication skills within marriages. Toward that end, Tameka underscores the significance of not trying to change one's spouse. After all, couples fall in love with each other for who they are. Instead of attempting to change their partner, individuals should focus on personal growth, recognizing that they cannot change their spouse.
The Business Side of Marriage Takeover
Eric and Tameka also share their journey into the business aspect of Marriage Takeover. They acknowledge the challenge of transitioning from offering their services for free to charging for their expertise. Initially, they were hesitant to seek compensation, driven by a genuine desire to serve. However, they realized that sustaining a business requires financial support.
Their journey toward financial sustainability took a turn for the better when they enlisted the help of a mentor. This mentor provided guidance on targeting the right audience, serving their mission of helping God's people, and effectively reaching out. As a result, they began to see real financial progress about two years ago.
Eric and Tameka stress the importance of finding a balance between making a difference and making money. They remind us that divorces often come with significant financial costs, sometimes exceeding $5,000 upfront, not to mention the ongoing financial, emotional, and familial toll. Their message is clear: If you have the resources to divorce, you have the resources to work on your marriage.
Looking Ahead: A Bright Future for Marriage Takeover
Marriage Takeover has exciting plans for the future. They are organizing a summit in 2024, providing a platform for couples to come together and learn from experts. Additionally, they are planning their first retreat since the COVID-19 pandemic, set to take place in Aruba in 2024.
Throughout their journey with Marriage Takeover, Eric and Tameka have learned valuable lessons that can benefit others in both business and life:
Mindset
A fundamental revelation for the couple was understanding that God is a God of abundance. This shift in mindset allowed them to embrace the idea that it's not only acceptable but also necessary to get paid for doing the work they do. They encourage others to know their worth and avoid feeling shame or guilt about being compensated for their efforts.
The Power of Agreement
Despite differing perspectives and decisions, coming together in agreement is crucial. This principle applies to both marriage and business. Finding common ground and unity can drive success.
Hiring Wisely
Their experiences with hiring, including the necessity of firing their son and a virtual assistant, taught them the importance of aligning expectations and skills when bringing new team members on board. It's essential to select individuals who understand and resonate with your mission.
Balancing Roles
Eric and Tameka stress the significance of knowing your role and skill set in both marriage and business. Removing ego and pride is essential to ensure smooth operations in both areas.
Final Thoughts
Eric and Tameka, through their Marriage Takeover initiative, are proving that love and understanding can conquer even the most challenging of circumstances. Their mission to help couples thrive in their marriages is a testament to the power of unity, communication, and unwavering commitment.
Related articles:
How To Find a Partner for Your Business. Stop Going Alone.(Opens in a new browser tab)
How to Apply the Principles of Visionary Thinking in Business(Opens in a new browser tab)
Book Review: You, Me, We – Why We All Need a Friend at Work (And How To Show Up as One!)(Opens in a new browser tab)
We are sorry that this post was not useful for you!
Let us improve this post!
Tell us how we can improve this post?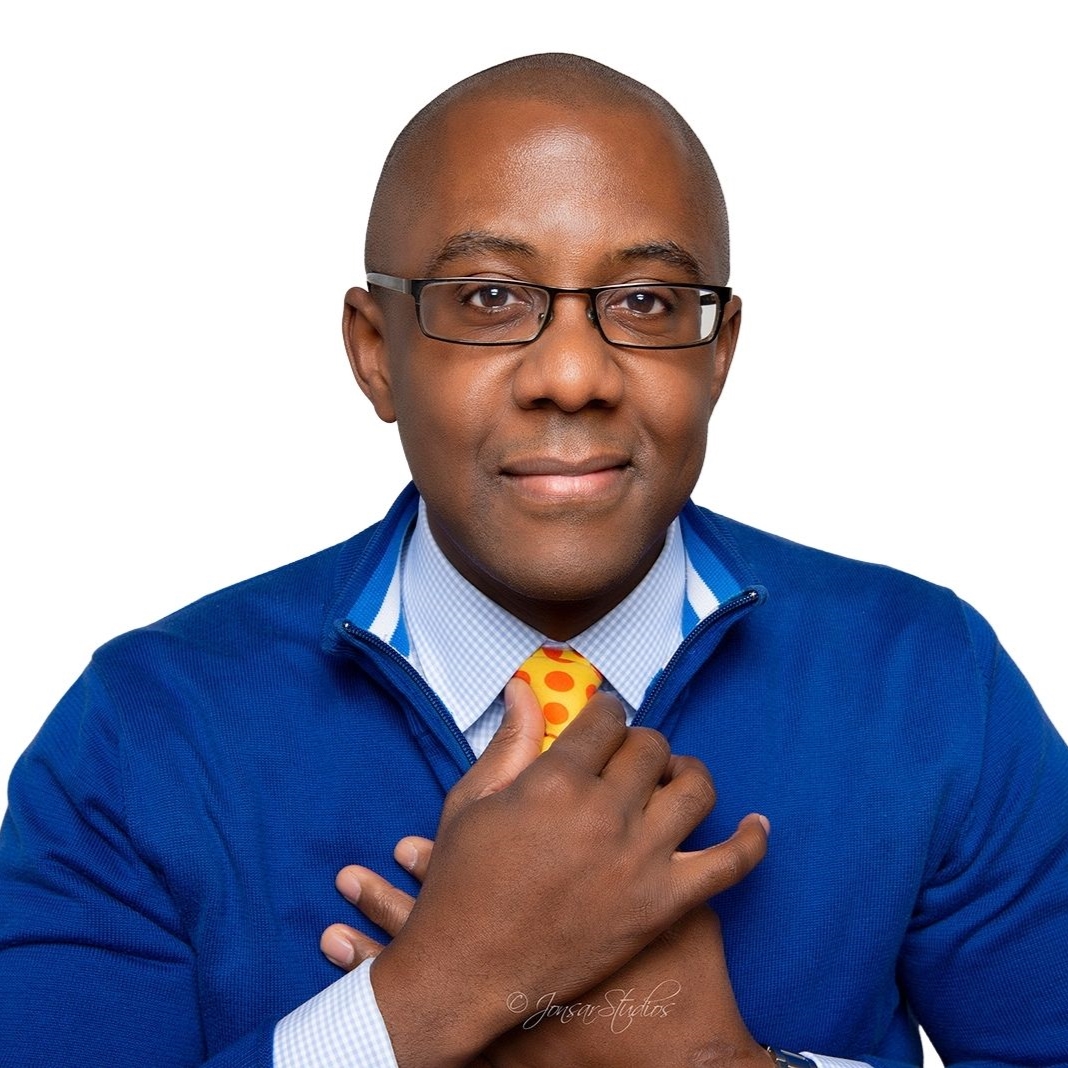 Ramon Ray is unapologetically positive. He's the publisher of Breakfast with Champions BWCDaily.com and ZoneofGenius.com Ramon's an expert in personal branding and founded Celebrity CEO™ focused on personal branding. He's a serial entrepreneur who's started 5 companies and sold three of them. Get to know him better at RamonRay.com