Outline: How To Plan a Business Trip – Define Purpose – Budget – Airline and Hotel – Transportation – Schedule Meetings – Expectations – Packing – Downtime | Important Things To Take On a Business Trip | What To Include in Your Business Itinerary | Final Thoughts
Business trips can be a great way to get out of the office, see new places, and take your business to the next level. But they can also be very stressful if you're not prepared. That's why it's important to know how to plan a successful business trip.
By following these eight simple tips, you can make the planning process much easier and ensure that your business trip is a success. You'll be able to relax and enjoy your time away from the office – without worrying about anything back at home.
PS: You might even come back with new ideas and a fresh perspective for your business!
Let's jump in!
How To Plan a Business Trip
Here are eight tips for planning a successful and stress-free business trip.
1. Define the Purpose of the Trip
First, you need to know why you're taking the trip. What is the purpose of the trip? Is it to attend a trade show or conference? To meet with potential clients or suppliers?
Setting smart goals and priorities will help you stay focused during your trip and maximize the opportunities for success. This is the most crucial step in preparing for a business trip.
If you're not sure what the purpose of your trip is, ask your boss or the person who authorized the trip. They should be able to give you a good idea of what they expect you to accomplish during your time away from the office.
If you are a small business owner, consider writing out your goals for the trip anyway. This will help you stay on track and make the most of your time.
Some possible goals for a business trip might include:
Establishing new business relationships
Negotiating contracts or deals
Attending events or trade shows
Learning about new products or services
Conducting market research
Once you know the purpose of the trip, you can start planning accordingly.
2. Set a Budget
Before you start booking airfare and hotels, you need to set a budget for the trip. How much can you afford to spend on airfare, lodging, meals, transportation, and other expenses? Knowing your budget ahead of time will help you stay on track as you plan your trip.
If you don't know where to start, here are a few tips for setting a budget:
Look at your company's travel policy. Many businesses have guidelines for how much employees can spend on business travel.
Research average prices for airfare, hotels, and other expenses in your destination city.
Determine how many days you'll need to be in the city for your meetings or events. The longer you stay, the more you'll need to budget for expenses.
Talk to your boss or the person who authorized the trip. They may have a specific budget in mind for your trip.
Once you have a good idea of how much money you'll need to spend, you can start looking at flights and hotels.
3. Choose an Airline and Hotel Based on Your Needs
Not all airlines or hotels are created equal. When choosing an airline, consider factors like
Time zones
Flight times
Layovers
Baggage allowance
Loyalty programs
When choosing a hotel, you should consider things like
Location (Also, how far the hotel is from the event or conference hall)
Climate
Time zones
amenities, and reviews.
Be sure to choose an airline and hotel that will meet your needs and make your trip less stressful.
4. Arrange Transportation in Advance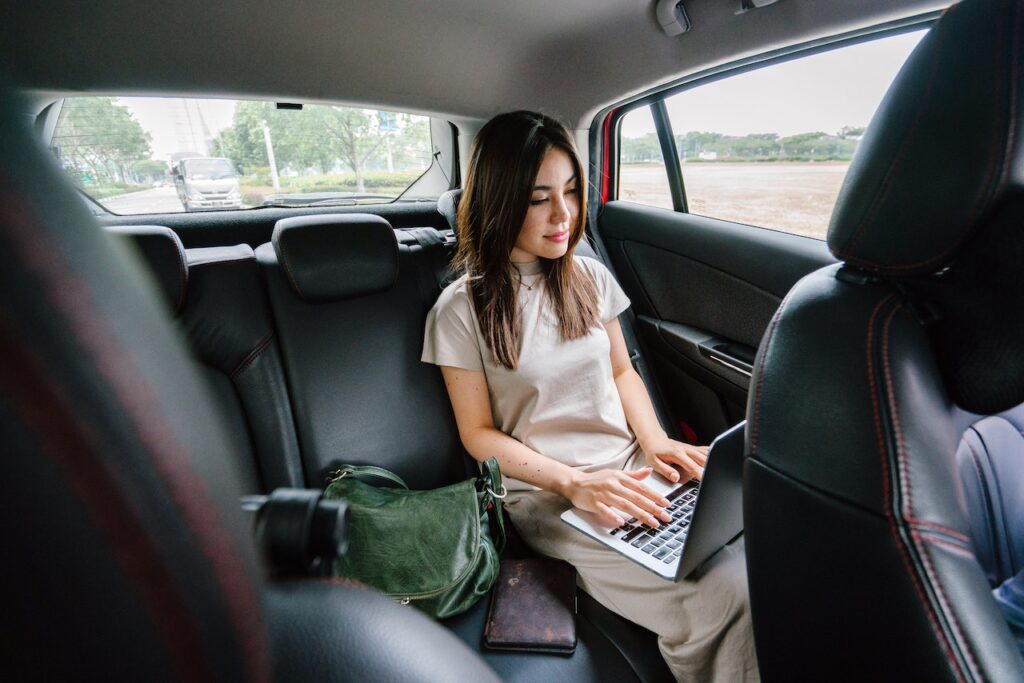 Once you've booked your airfare and hotel, it's time to start thinking about transportation. The best way to get there is actually by train or rental car. These are options you'll want to research before making your purchase.
If you're flying to a large airport, you may want to consider renting a car upon arrival. If you're staying in a downtown area, you may be able to get by with public transportation or a taxi. You may also want to consider researching the preferred or safe mode of transportation. For example, what app do they use to get a taxi? Or does the hotel provide transportation services?
But no matter how you plan to get around, be sure to arrange transportation in advance so that you don't have any surprises when you arrive at your destination. Good transportation will allow you to stay focused on your primary goals and not waste energy on these small decisions.
5. Schedule Your Meetings Carefully
If you're taking a business trip, chances are that you'll have at least one meeting scheduled. Face-to-face meetings can be a huge asset in our digital age, so take advantage of the opportunity to meet with clients, suppliers, or potential partners.
Think back to your goals. Are there any other people you should meet while on the trip? If so, try to schedule those meetings in advance as well.
When planning your meeting schedule, be sure to allow plenty of time for travel between meetings and breaks for lunch or coffee. You don't want your meetings to clash or leave you feeling rushed!
6. Setting Expectations With Your Team
If you're going to be out of the office for an extended time, it's important to set expectations with your team before you leave.
This includes letting them know who will handle your projects in your absence and setting up a system for staying in touch while you're gone.
There's no hard and fast rule when going about this, but communication and clarity will be essential here.
7. Pack Light, but Smart
Packing light is essential for any business traveler. It will save you money on baggage fees (if flying) and make it easier to get around once you arrive at your destination. You might consider using packing cubes to help you keep your luggage organized while traveling.
That said, there are certain items that you should always pack when traveling for business; these include
A laptop or tablet (for working on the go)
Comfortable shoes (for walking between meetings)
And business cards (for networking)
8. Allow Some Downtime
When planning your trip schedule, be sure to allow some downtime for yourself. After all, business trips can be exhausting!
Whether it's exploring the city where you're staying or simply taking some time to relax in your hotel room, make sure that you leave some free time in your schedule. It will help you recharge your batteries.
By taking the time you need to rest, you'll be able to bring your best self to the important meetings and events you have scheduled during your trip.
What Are The Most Important Things To Take On a Business Trip?
You've finally landed that big client meeting, and you're ready to close the deal. But first, you have to get there. Business trips can be hectic, and it's easy to forget something important. Here are a few things you don't want to leave behind when packing your suitcase:
The right clothes: When considering how to prepare for a business trip, you must think about clothes. Depending on your destination, you'll want to pack professional clothing that is both comfortable and appropriate for the climate. If you're not sure of what to expect, play it safe with a few versatile options that can be mixed and matched. And don't forget to pack an outfit for after-hours networking, as well!
Your business cards: You never know when you'll meet a potential client or business partner, so it's always good to have a few cards on hand. Make sure they're well-designed and clearly state your name, title, and contact information.
Chargers: From your laptop to your phone, you rely on a lot of electronic devices when you're traveling for business. Make sure you have all the necessary chargers and converters packed to stay connected (and productive) while you're on the go.
What Should I Include in My Business Itinerary?
A business trip itinerary should include all the meetings, events, and activities you have planned for your trip. It's a good idea to include the names and contact information of the people you'll be meeting with, as well as the addresses or locations of the places you'll be going.
You should also include some buffer time in your itinerary in case there are any delays or changes to your plans.
And finally, don't forget to include some downtime for yourself! After all, business trips can be exhausting, and you'll want to have some time to relax and recharge.
Final Thoughts
By following these eight simple tips on how to plan a business trip, you can make the preparation and trip much easier. A big task is often easier when taken step by step.
From defining the purpose of the trip to choosing an airline, hotel, and method of transportation that best fits your needs to allowing some downtime for yourself – if you plan carefully, you can ensure that your business trip is successful.
Happy travels!
Alisa Goz is a travel blogger and passionate life-long learner. Before starting her blog, Alisa worked as a non-profit fundraiser at top New York cultural institutions. She carries her passion for building community and helping people through everything she does. Join Alisa at AlisaGoz.com for the best tips and tricks for stress-free travel.